Step 1: Connect Breeze and CloudFlare

To configure the DNS via Cloudflare, you need to add the Cloudflare account to the Breeze. Simply click on the DNS from the left side navigation.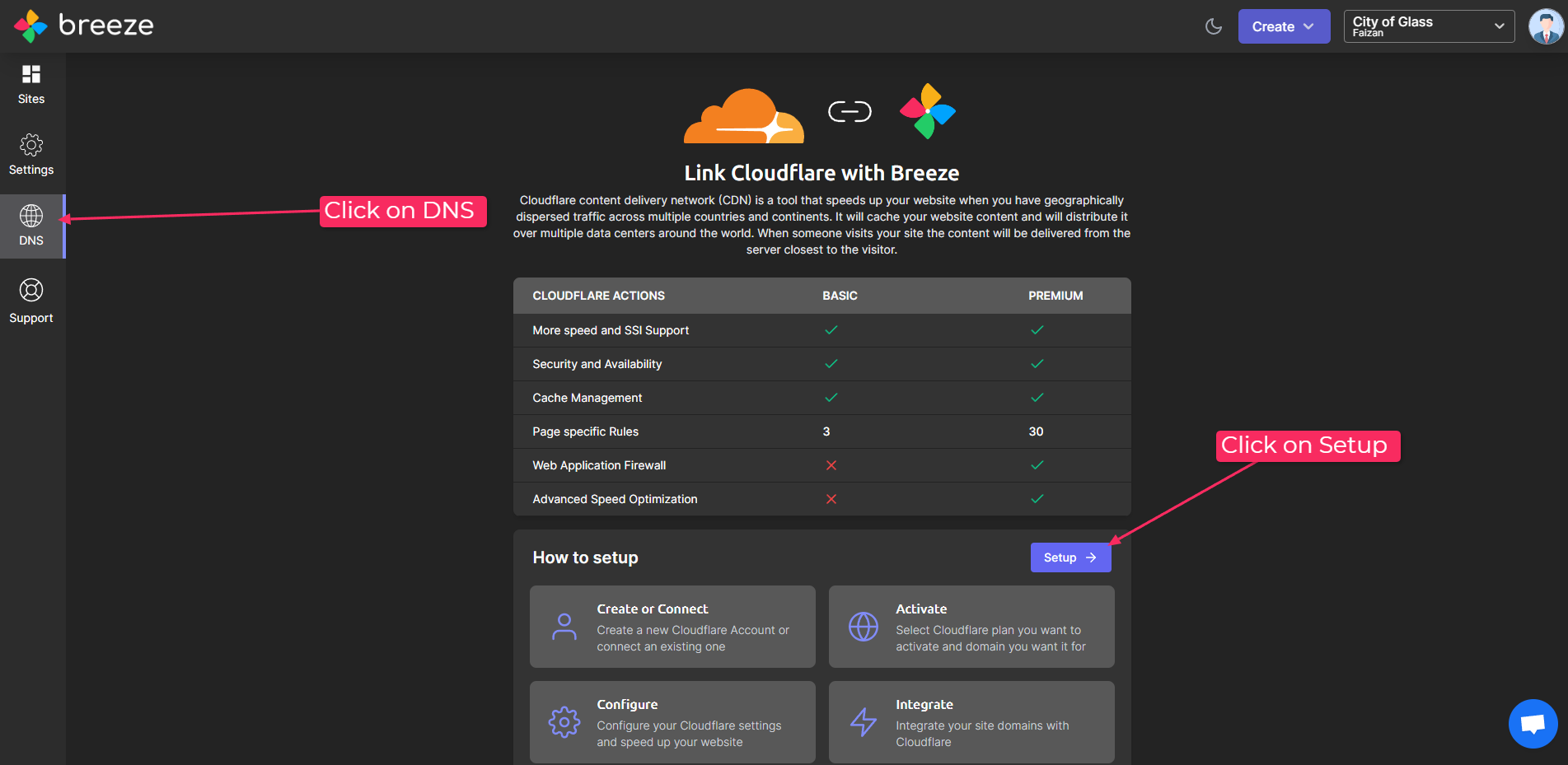 Click on the 'Set up' button to add the Cloudflare account.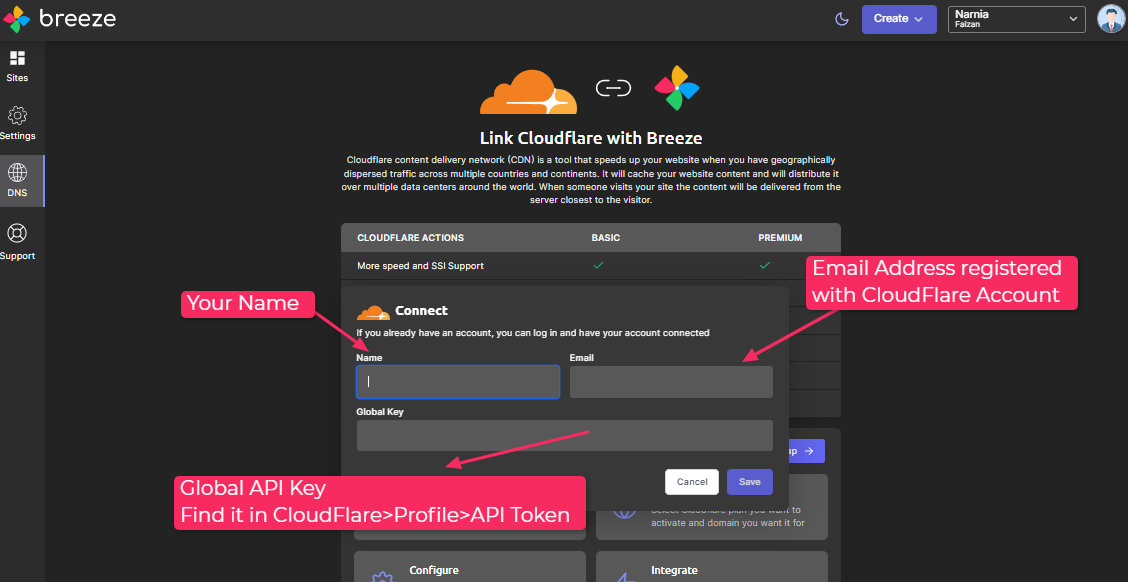 Name: Add your Name

Email: Add the Email Address registered to the Cloudflare account

Global API Key: Find the Global API Key in your Cloudflare account

Copy the Global API Key and paste it into the field. And done. Your CloudFlare account is added to the Breeze.

Keywords: CloudFlare, DNS, Domain Name, Add Domain Name, Add DNS, Configure DNS, Connect CloudFlare, API Key, IP, Domain Connection, Connect Domain, Domain without Slug, Primary Domain, Make Domain Name Work