You can quickly restore the backup with the Breeze platform. The backup will restore to the live website.
Restoring a Backup
Follow the steps to restore the backup:

Step 1: Login to your Breeze Platform

Step 2: Select the company you like to work on


Step 3: Open the 'Store' whose backup you like to restore

Step 4: Click on the Backups to open the Backup List


Step 5: Select the backup and open the drop-down


Step 6: Click on Restore to Live

The Backup Restore function is disabled for now. You can download the backup from here, and use the FTP to upload it to your server.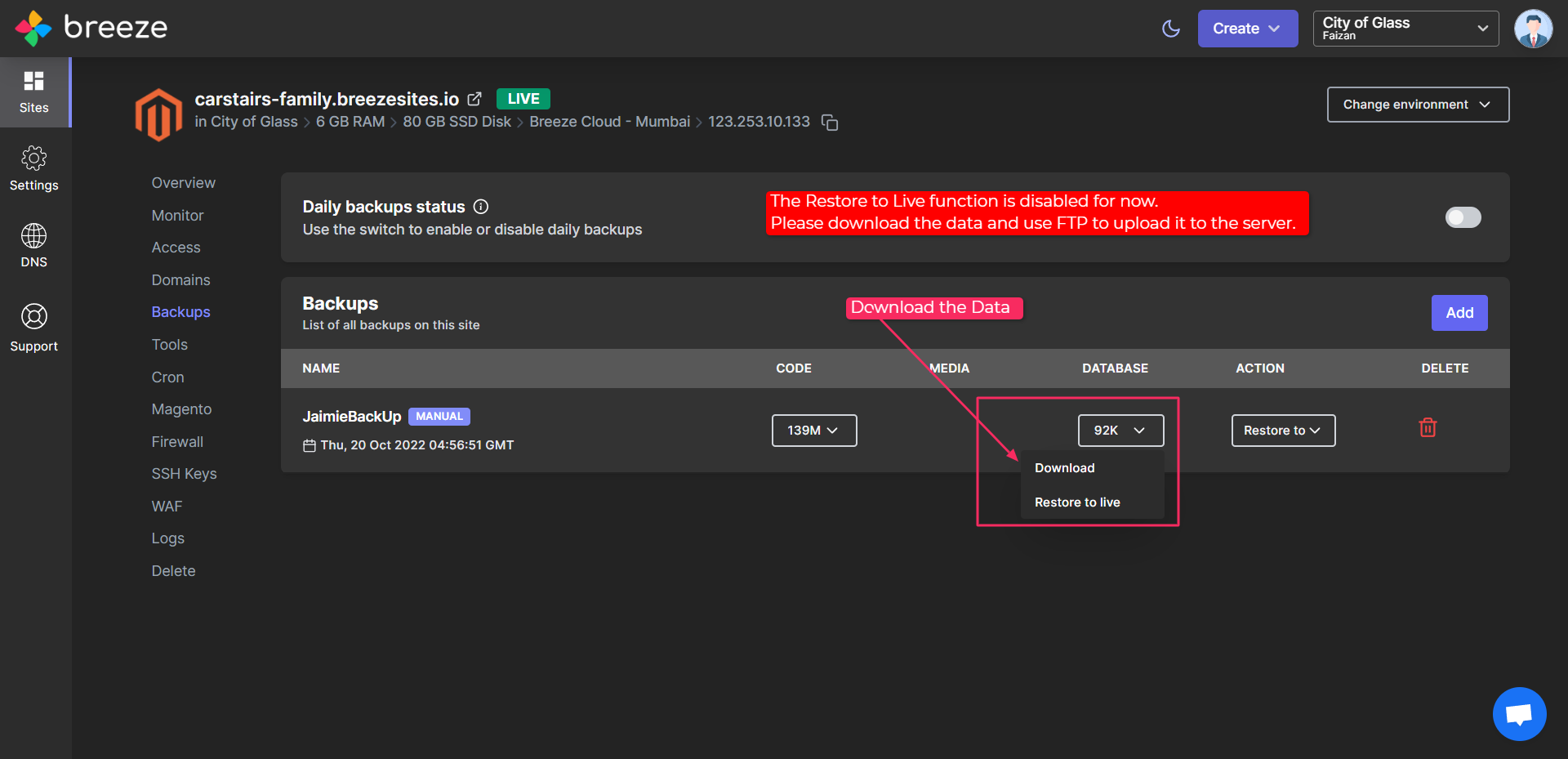 You can either restore the code, database, media separately, or the entire backup in one click.
Restoring the backup to live website will take some time. You will get a notification after it is done.