You cannot individually backup only the MySQL database. You can easily create a backup of your store in several clicks. However, you can exclude media from the backup, in order to reduce the file size.

Backup without media consist:
Databse: store's data without media
Code: store coding, any custom solutions and changes

To do this, follow these steps:

Step 1: Login to Breeze Platform

Step 2: Select the Company you want to work on


Step 3: Open your 'Store'


Step 4: Click on Backups from the options at the left side


Step 5: Click on 'Add' to Add a New Backup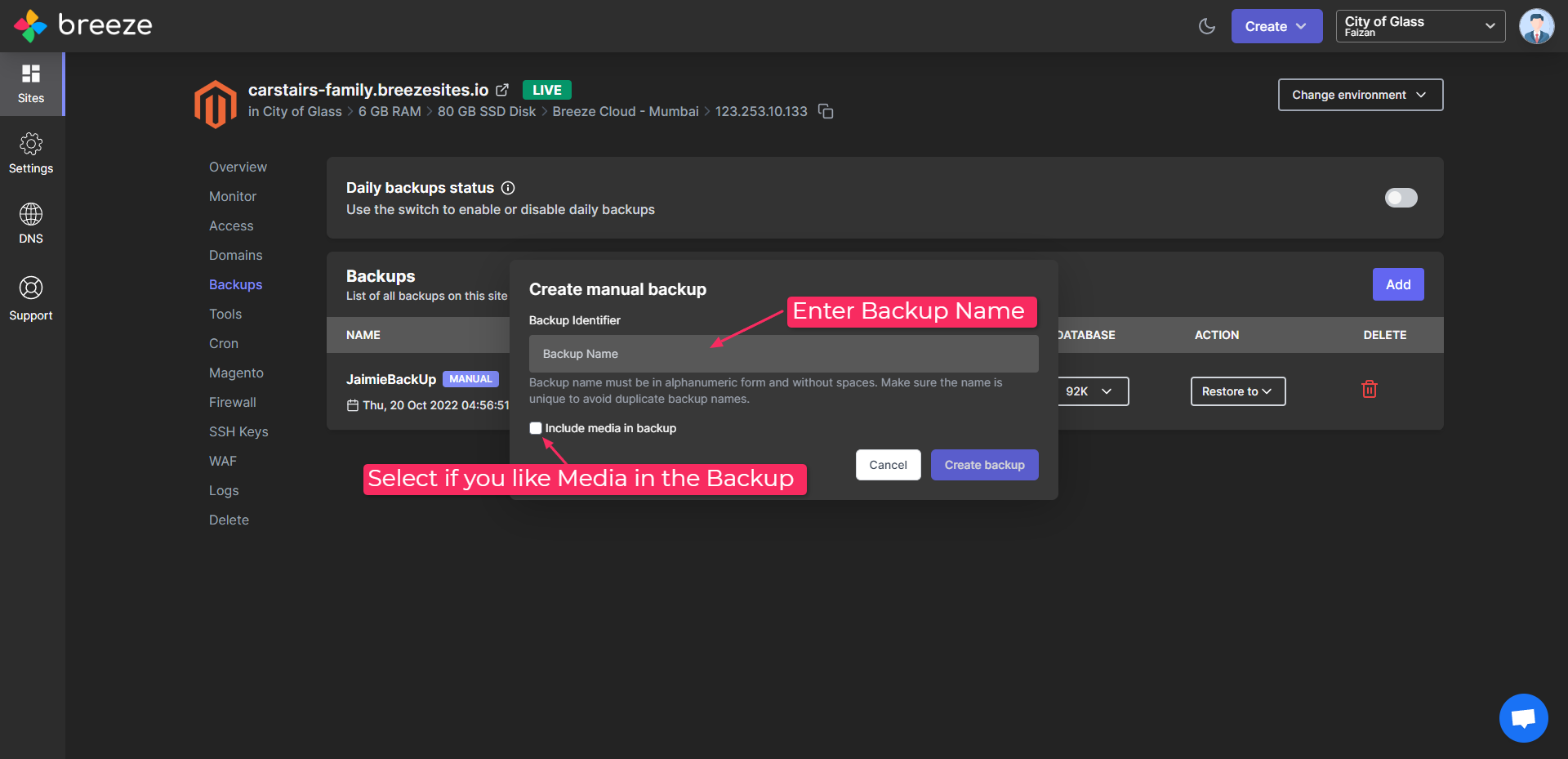 Step 6: Enter a backup-name and leave the 'Include Media' option as it is

Step 7: Click on Create backup

The new backup is media-less backup, consuming less resources and storage.