Before you add a store to Breeze, you have to create a company.

You can quickly create a Company from the 'Create' button at the Top-Bar.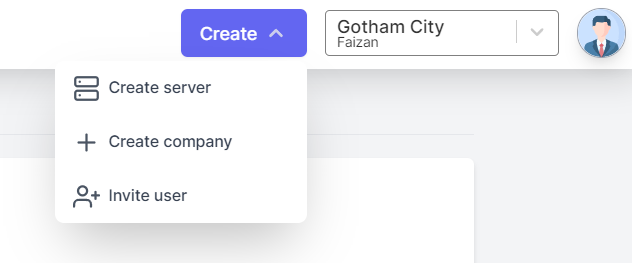 Click on 'Create Company'.

Name your company, and click on Save.
Once the Company is created, you can add/generate a SSH key to the Company, from Settings >> Users.
Why use Companies?

#1 For the Structure

The concept of companies is helpful in multiple scenarios. The Company structure keeps all the stores in order.
If you are running multiple stores for one client, you can put all of them into one company for ease of management.
Freelancer who is working on multiple websites. Instead of all websites on the home screen, he can nest one client's website into one Company.
It also makes managing multiple clients easier for the agencies. They do not have to create multiple accounts. Different client's stores go into different companies.
#2 For the Access

You can add members to the Company, and not accounts. This way, you can add the clients to their respective companies.
The client will only get access to the company they are added to, and not the entire account.
Got more questions regarding companies? Feel free to send a message to us.