Server Error Occured - Resolve
You may encounter Server Error Encountered while taking an action on Breeze platform. It is an error caused by the automatic logout.

Please refresh the page and login to your account. The error will be resolved. If you find the error again, please login from the different browser. If still not solve, raise a ticket, and one of our helpful support will do it.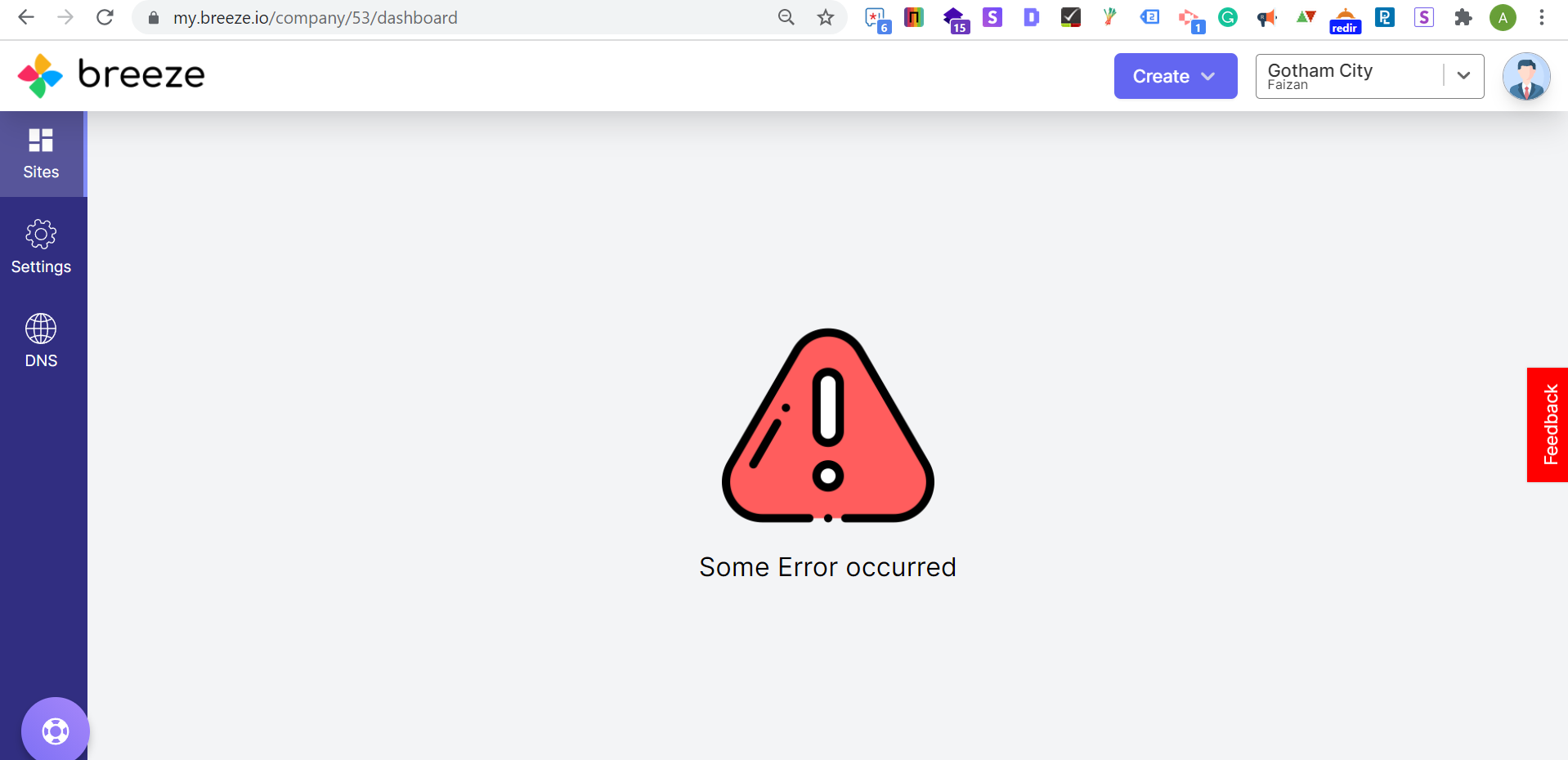 If this is helpful, please thumbs up this document. If not, please let me know how I can make it better.

Related Articles

How to View Server Logs?

A server log is a log file (or several files) automatically created and maintained by a server consisting of a list of activities it performed. Follow the steps to access the Server Logs Step 1: Login to your MyBreeze Platform Step 2: Select the ...

How to resize your server in Breeze?

As the traffic starts to comes, you have to increase the Magento resources to keep up with the demand. The Magento store start to load slowly if there is too much traffic and not enough resources to match. Steps to Resize the Plan: Step 1: Login to ...

How to Link SSH Key to the Server?

SSH Key is used to establish secure shell sessions between remote computers over insecure networks, through the use of various cryptographic techniques. You can access the store and servers remotely with SSH keys. But you have to add the Key to the ...

Can I transfer my website from one Company to other?

No. The website is not trasnferable within Companies. Meanwhile, you can delete your server from one company and can create another one on the new company. Then you can restore the backup taken from company A to the server created on company B. You ...

How to Create a Site on Breeze?

Let's see how to create a store on Breeze in 3 simple steps. #1 Create your Company. Click on the 'Create' button on the top bar, and create a New Company. You will be adding your store under this Company. (Learn more about Companies.) Once the ...
Ready your Magento Store for Core Web Vitals.