You can restart the PHP of the site manually, in case the website starts showing any PHP-related error.

Most of the time, our system restarts the PHP automatically after detecting the issue. The system adds the process to the logs.

However, if you need to restart the PHP manually, you can do so by following the steps.

Restart PHP

Follow the steps to restart PHP:

Step 1: Login to your Breeze platform

Step 2: Select the Company you like to work on


Step 3: Click on the 'Sites' to open the site list

Step 4: Open the Store from the list

Step 5: Click on the 'Tools' option from the left

Step 6: Enable the Varnish Cache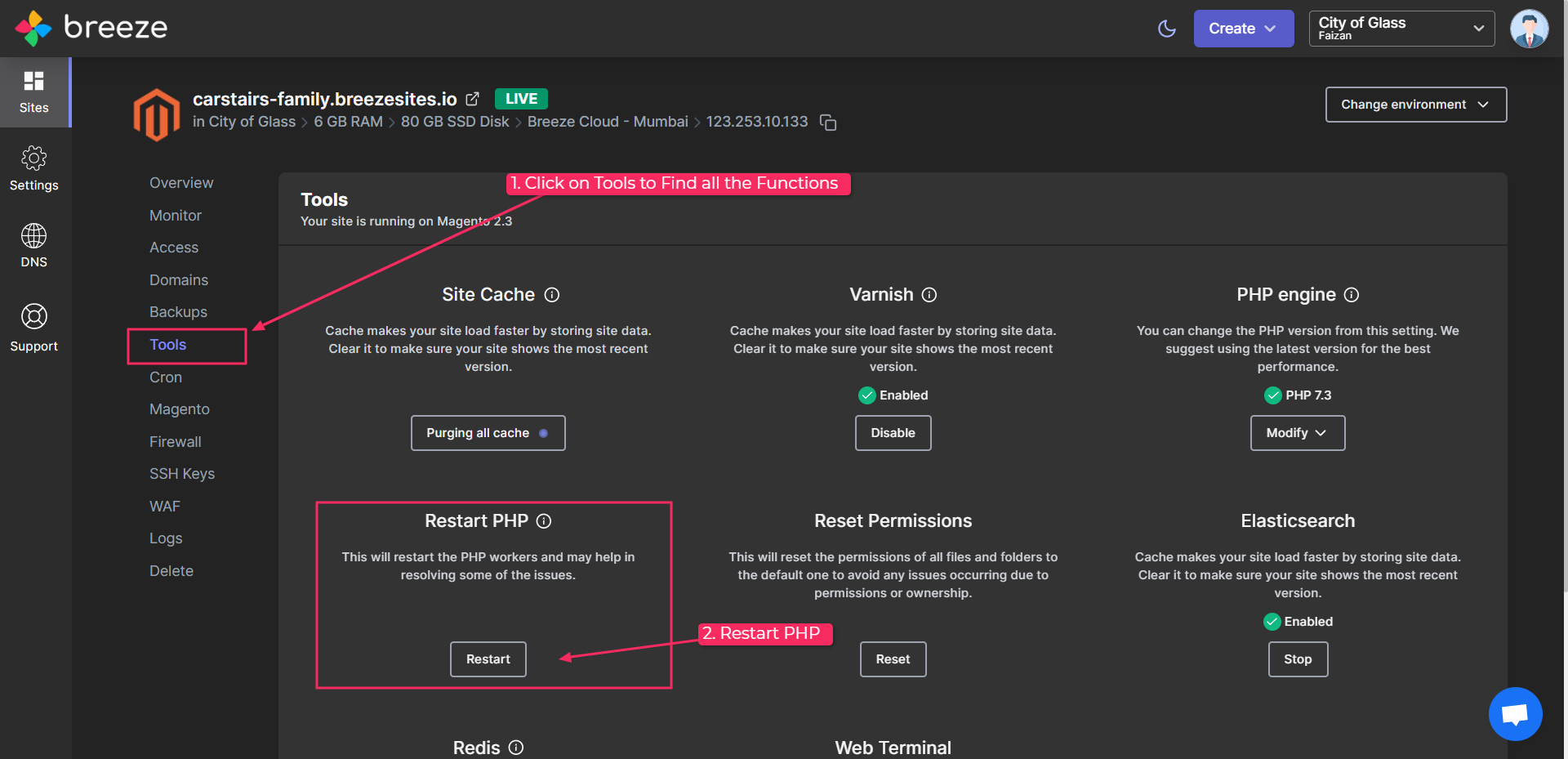 The process of restarting PHP may take 5-10 seconds. Once it is done, you will get a notification.