How to resize your server in Breeze?
Breeze platform make it easy to resize the plan.
Steps to Resize the plan:
Login to Breeze Platform

Select the Company you want to work on

Open your 'Store'

Click on Resize from the options at the left side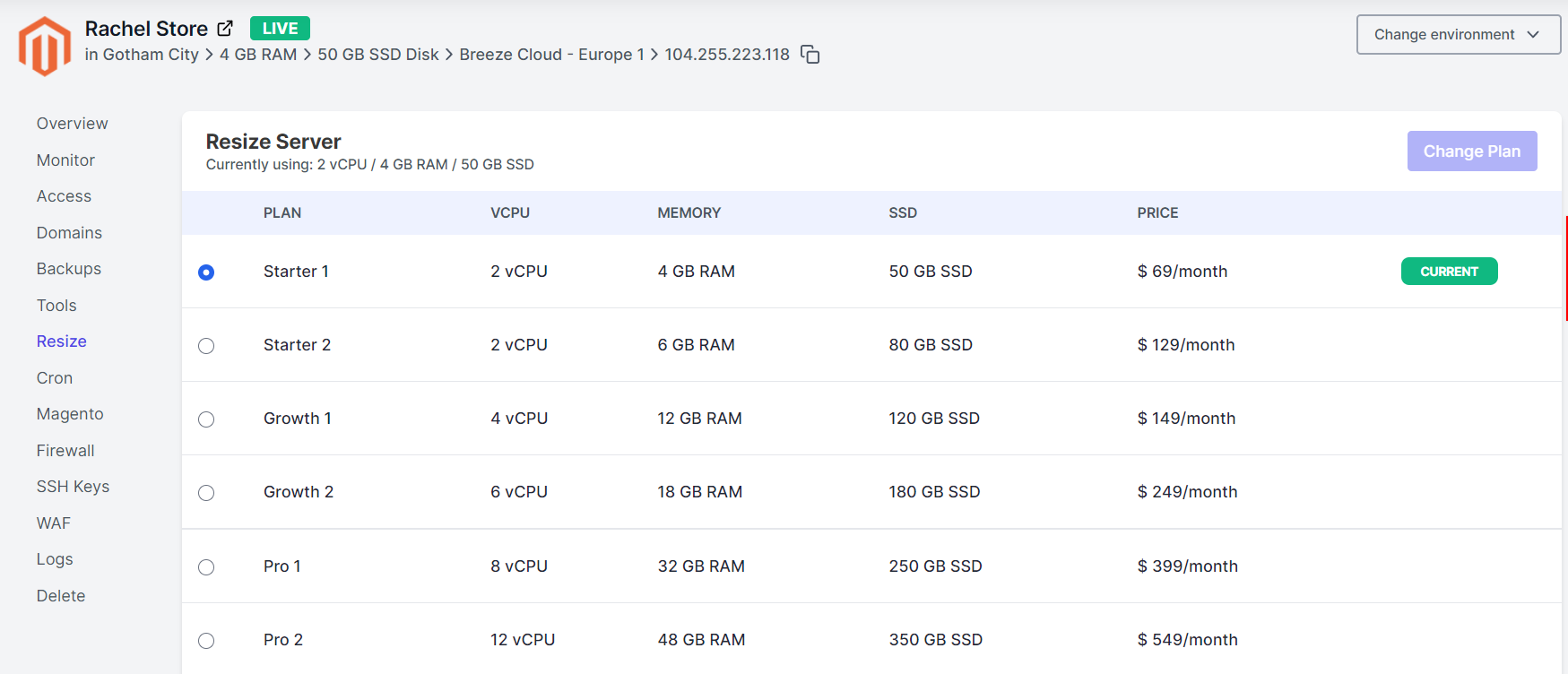 From here, you can downgrade/upgrade your plan. It will take several minutes and your store will be up all the time.
Related Articles

Server Error Occured - Resolve

You may encounter Server Error Encountered while taking an action on Breeze platform. It is an error caused by the automatic logout. Please refresh the page and login to your account. The error will be resolved. If you find the error again, please ...

How to delete a site from Breeze?

Whether you want to delete it entirely or to remove it from the Breeze platform, you can do so in a few steps. Deleting the website will delete all the database and staging environment of the website. So take backups before deleting the site. ...

How to purge all cache from Breeze?

Caching makes the site faster by saving and loading content from the cache files. There are many types of caching, like server-side caching, browser caching, or Redis caching. Though caching improves the page speed, but it can show outdated content ...

How to Create a Site on Breeze?

Let's see how to create a store on Breeze in 3 simple steps. #1 Create your Company. Click on the 'Create' button on the top bar, and create a New Company. You will be adding your store under this Company. (Learn more about Companies.) Once the ...

How to View Server Logs?

A server log is a log file (or several files) automatically created and maintained by a server consisting of a list of activities it performed. Follow the steps to access the Server Logs Step 1: Login to your Breeze dashboard Step 2: Select the ...
Ready your Magento Store for Core Web Vitals.