How to Remove a User From a Site?
Breeze allows you to add multiple-user to the servers/websites. You can have users managing various aspect of your store.

After the work is done, or if you don't need a user accessing the store, we suggest removing the user account from the panel.

Follow the steps to remove the user account:

Step 1: Login to Breeze Platform

Step 1:
Select the Company whom user you like to delete

Step 3:
Click on the 'Setting' from the left panel and open the 'Company' Tab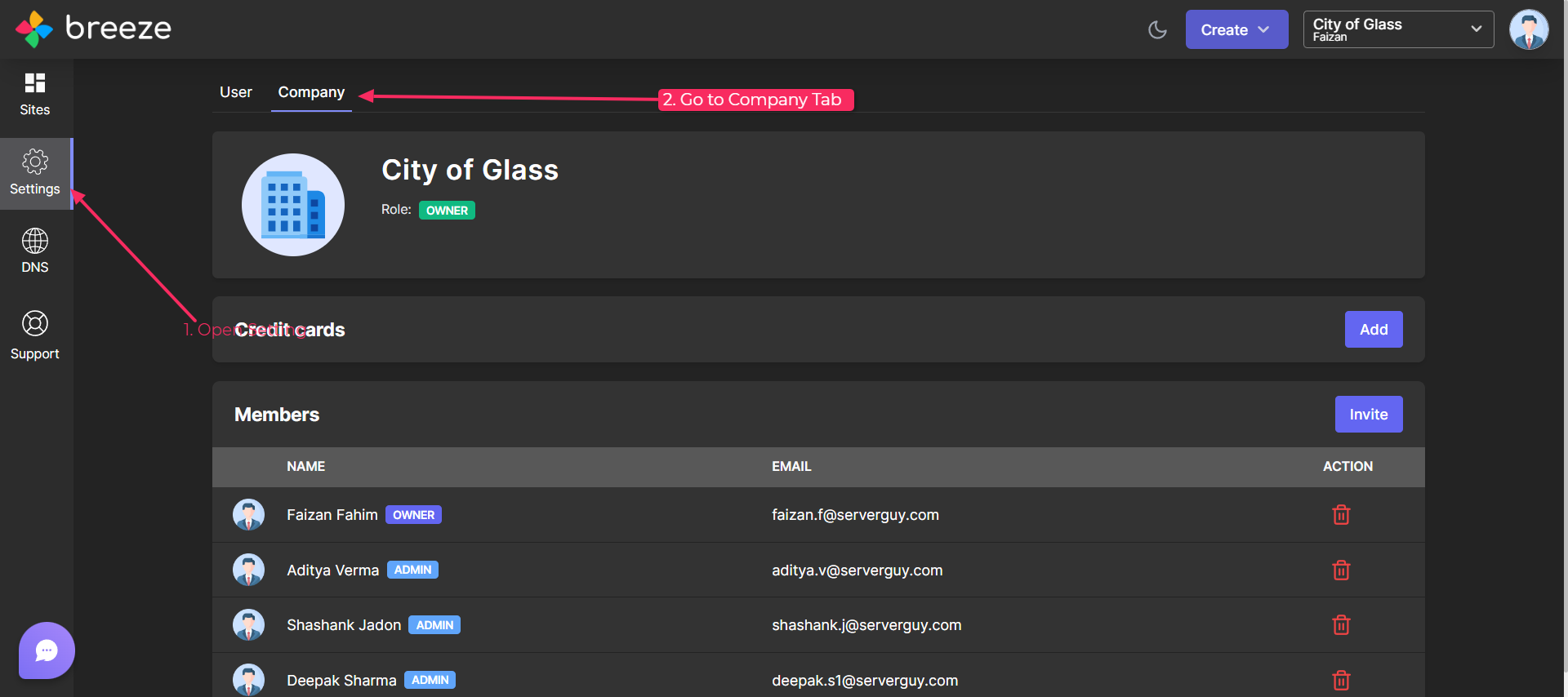 Step 4:
Find the user you want to delete from the list
Step 5:
Click on the 'Delete' icon and confirm your action.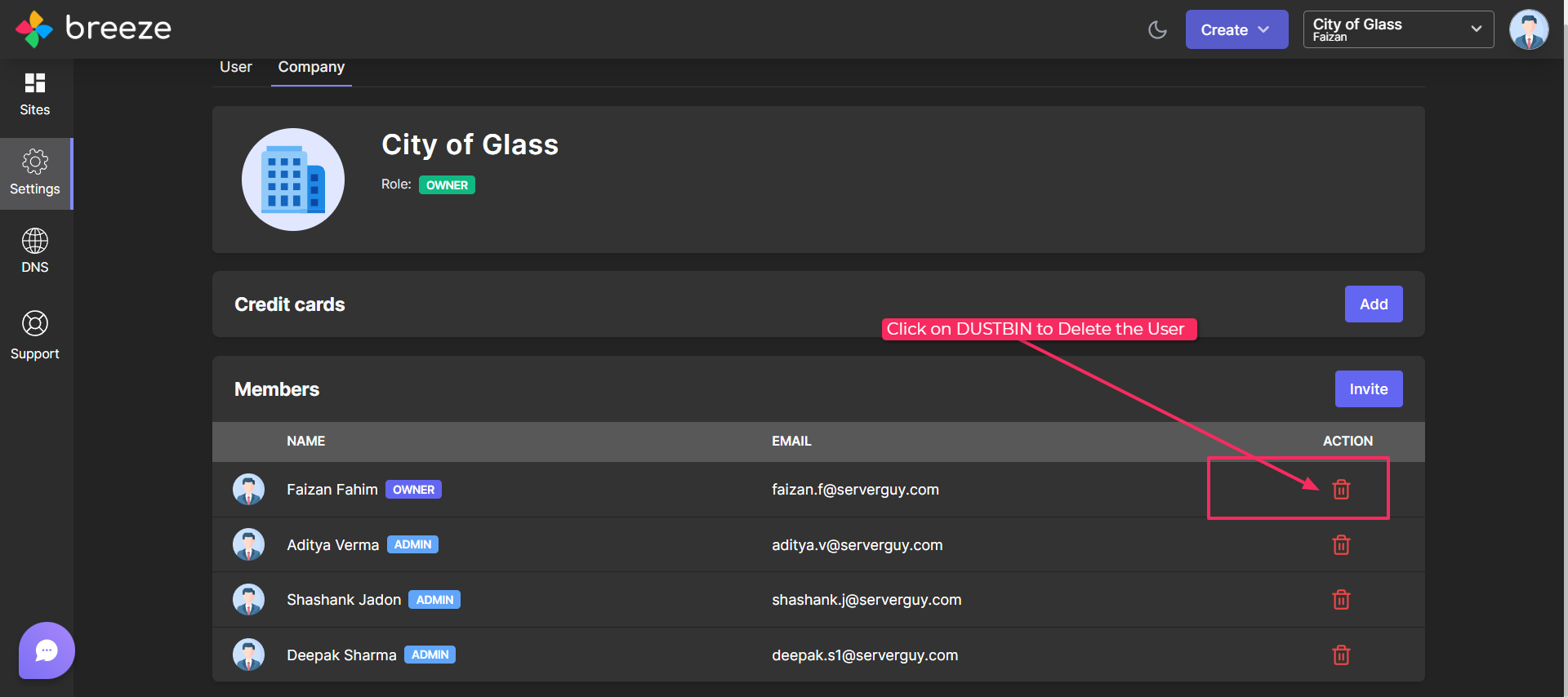 You will see a confirmation message after the user account is removed.
From here, you can add new users and change the roles of the existing users.
You can read about how the user role works and what is allowed in each role.
Related Articles

How to delete a site from Breeze?

Whether you want to delete it entirely or to remove it from the Breeze platform, you can do so in a few steps. Deleting the website will delete all the database and staging environment of the website. So take backups before deleting the site. ...

How to Create a Site on Breeze?

Let's see how to create a store on Breeze in 3 simple steps. #1 Create your Company. Click on the 'Create' button on the top bar, and create a New Company. You will be adding your store under this Company. (Learn more about Companies.) Once the ...

What is my User Role?

Your user role defines the control and responsibilities over the websites and organizations. There are three user roles -- Owner, Admin and Billing. The defined user roles allow the Owner to provide website access to the team members while making ...

How Breeze User Roles Work?

The feature is not enable currently. Our multiple user role features allow you to create team and manage team members. You do not need to give complete access to the account to every team member. Breeze offer 3 user roles so you can fine tune the ...

What Is My Site IP Address (IPv4)?

You can locate the site IP address in the Domain tab in the Breeze Platform. Point your domain to this IP address to load your site on the domain name. Locate IP Address of the Site? To find the IPv4 address of your site, follow these steps: Step 1: ...
Ready your Magento Store for Core Web Vitals.