At Breeze, we provide multi-user features. You can create a team of many users for any website or company.

We allow three user roles; each of them has different control over the servers/sites.

Please read how the Breeze User Roles works and what is allowed in each role before inviting new users.

Add New User to Company

Follow the steps to invite users to your company.

Step 1: Login to MyBreeze Platform

Step 2: Open the Company you wish to Add the Users in


Step 3:
Click on the 'Setting' and Open the Team Tab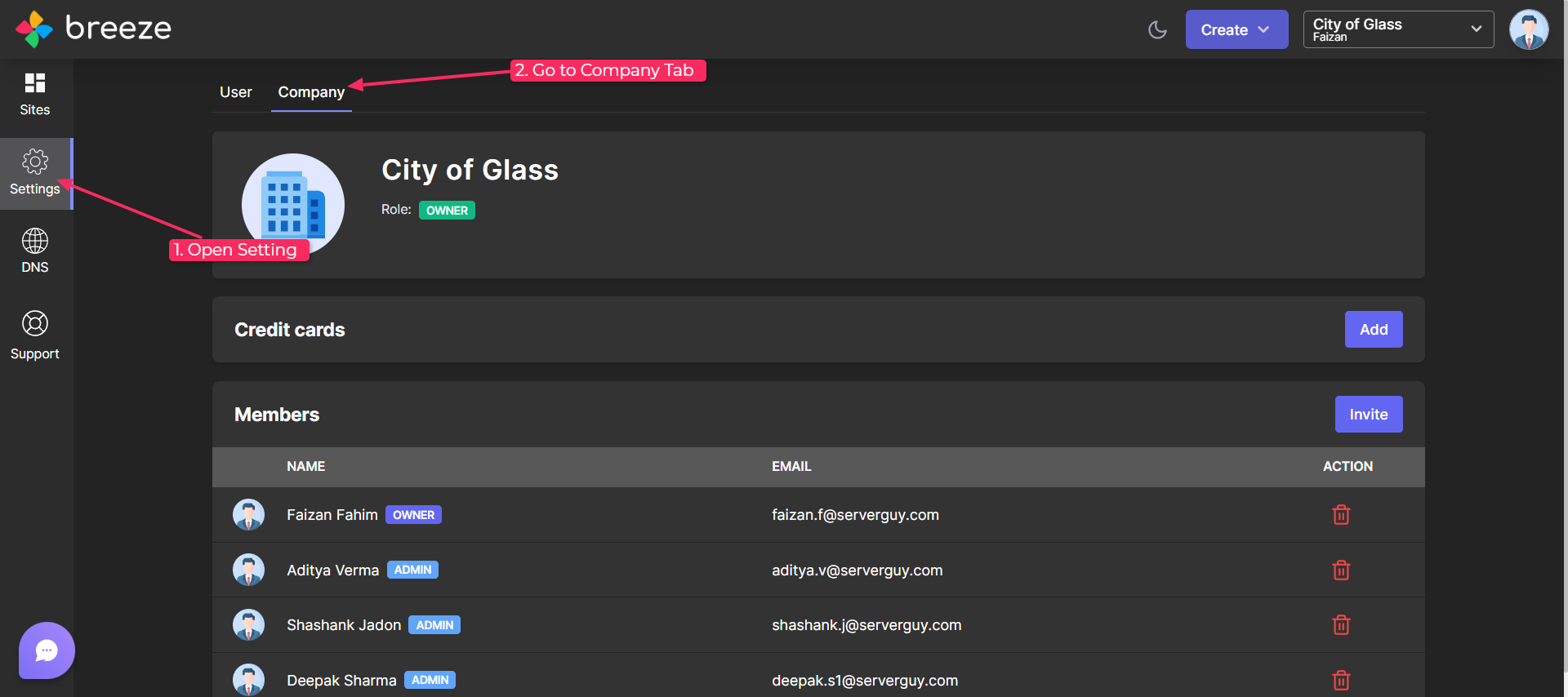 Step 4:
Click on the 'Invite' button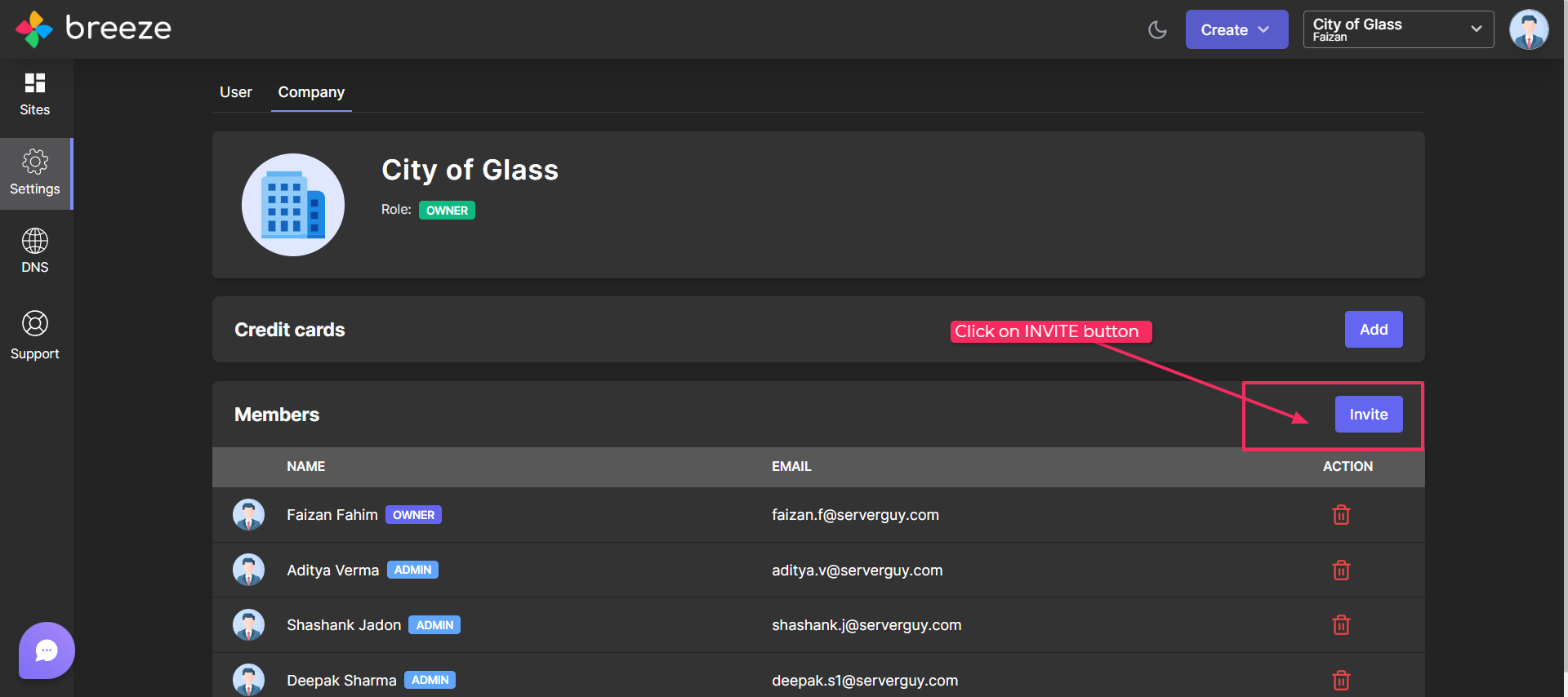 Step 5:
Enter the email address of the user you like to invite
Step 6:
Select the Role you like to give to the user (Read User Roles)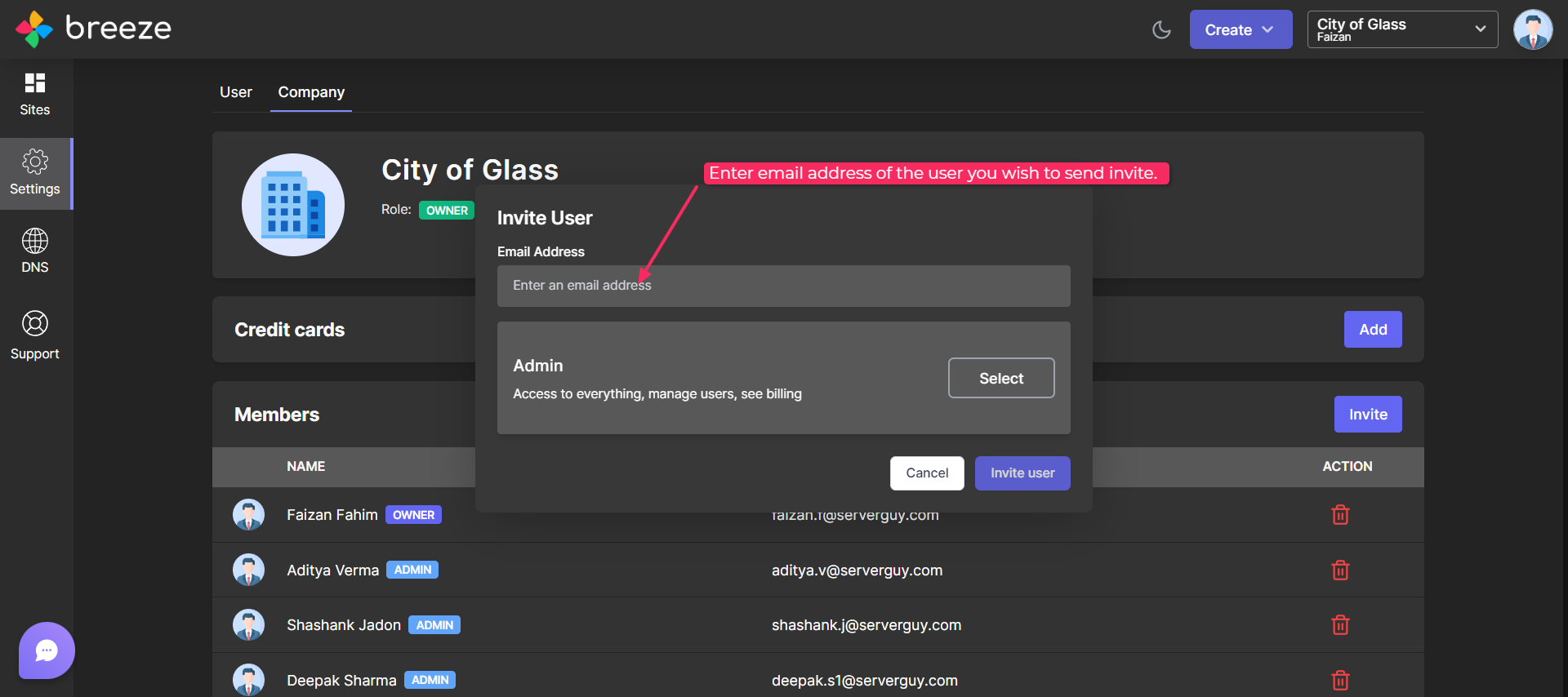 Step 7:
Click on 'Invite User' to send the invitation
You can delete or change all the users' permissions, except the users with Owner roles.
The user will receive an Email.
The team member you invited will get an email to their account.
They have to accept your invitation.
If they are already on Breeze, they will be automatically added to the Company.
If not. They have to create an account on Breeze to join your Company.

Accepting the invitation will open the Invite Page. Users have to fill in some information to join the Breeze.
Once they are on Breeze, they can join your Team and Store.

After they accept the invitation, the user can log in to its account and find the Store on the Breeze dashboard.
You can check the Company to find the new User in the list.
That's it.
The new user is added to your Company.