Elastic Search is an extremely powerful and quick search engine used by lots of eCommerce stores and websites.
If you want to use the elastic search on your website, you can enable it from the Breeze tool box.
Enable Elastic Search
Follow the steps to enable elastic search:

Step 1: Login to your MyBreeze Platform
Step 2: Select the Company you would like to work on


Step 3: Click on the 'Sites' to open site list
Step 4: Open the 'Store' from the list

Step 5: Go to the Tool Box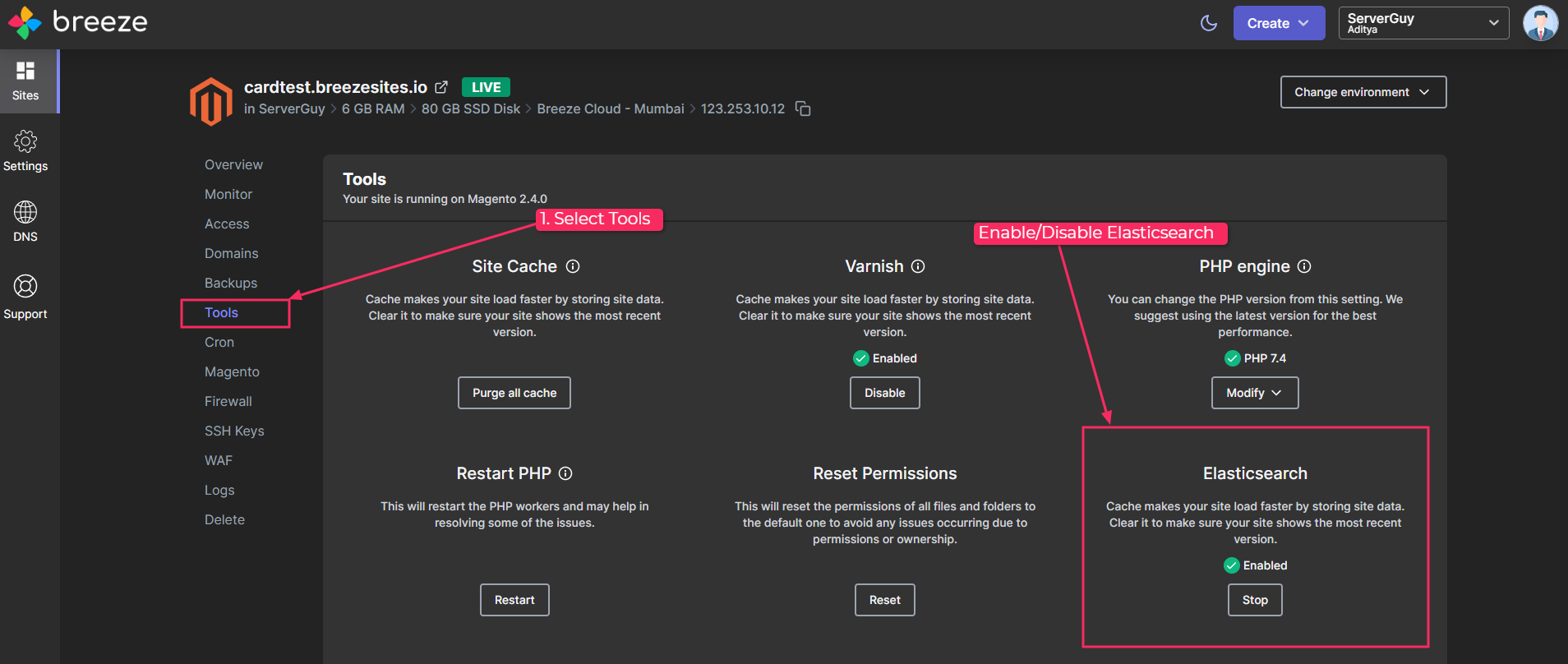 Step 6: Find the Elastic Search and click on Enable
Step 7: Confirmation notification will be displayed

You can view or change the elastic search password from Access. Breeze provides the latest and stable elastic search version.