Magento is an open-source platform, built on PHP. If you like to change the PHP version of your Magento site, you can do it with the Breeze platform. Before changing the PHP version, please understand the requirements of your site. Not all PHP versions support all operating system, and sometimes changing PHP can break the store. Upgrading/downgrading the PHP version does not mean upgrading/downgrading the custom made application packages or modules. So please make sure the custom coding is compatible with the PHP version you are changing to.
Please take a backup before changing the PHP version. If your site does not support the PHP version and any issue arise, you can always restore it.
Change PHP Version
Follow the steps to change the PHP version from the platform:

Step 1: Login to your MyBreeze Platform

Step 2: Select the 'Company' you like to work on


Step 3: Click on 'Sites' to open the site list

Step 4: Open the 'Store' you want to work on

Step 5: Go to the Tool Box

Step 6: Find the PHP Version box, and modify it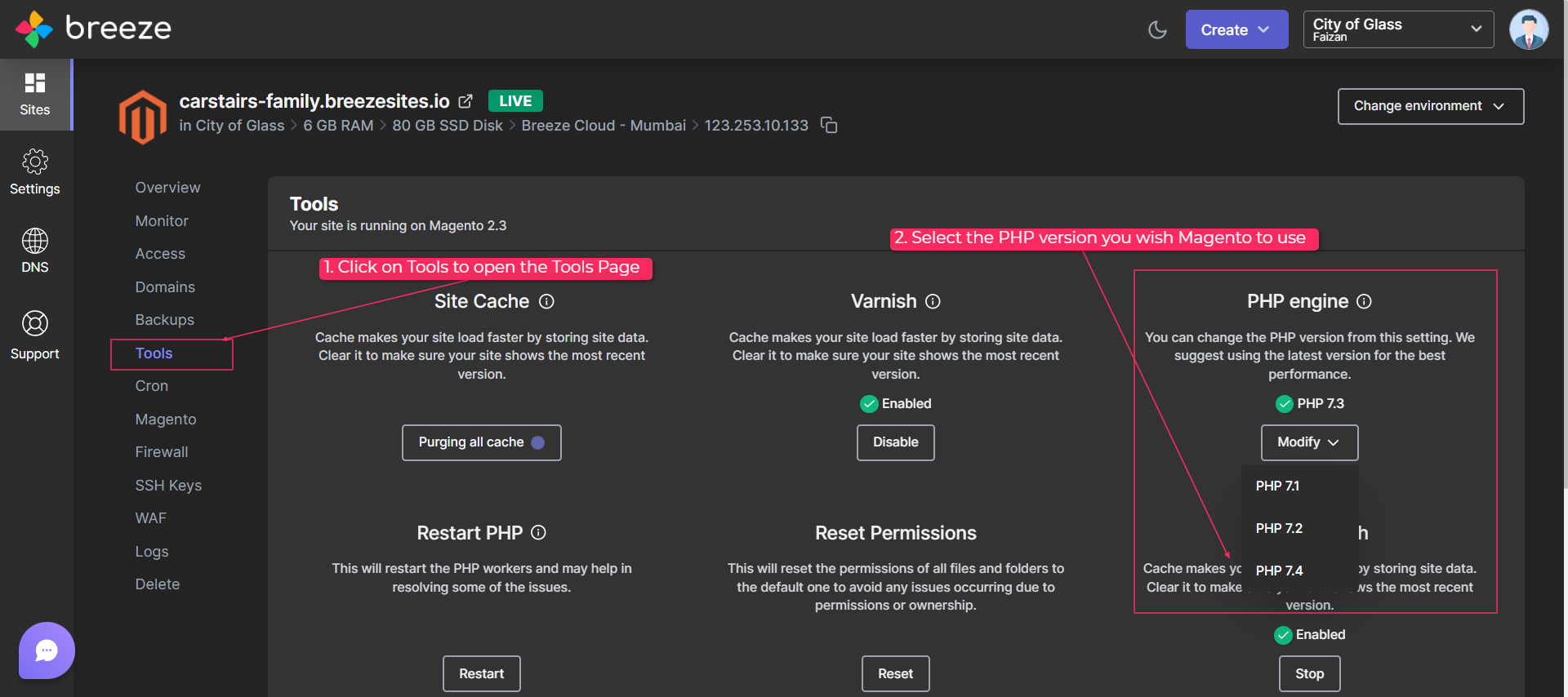 Step 7: Proceed by clicking Okay in the pop-up box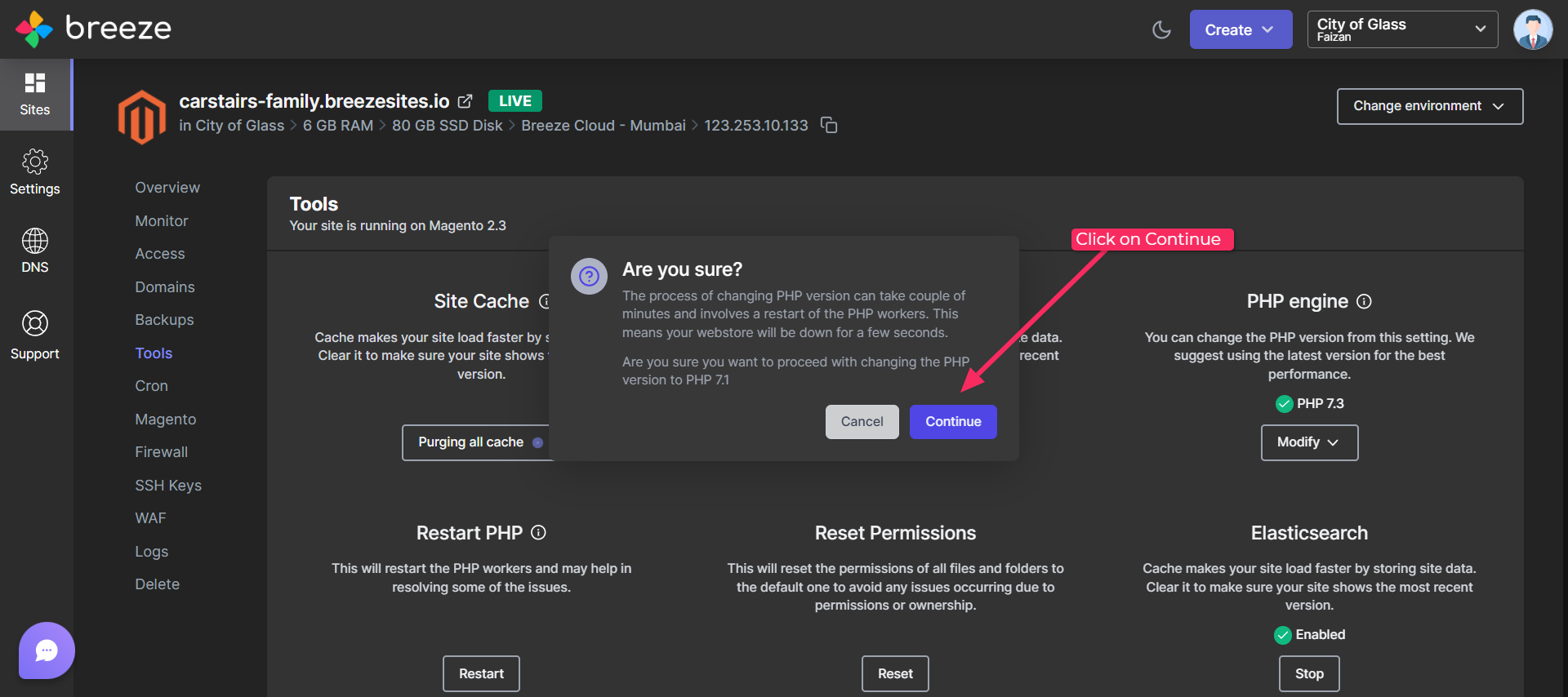 Your site will go down for a few minutes as the complete process of changing PHP and restarting PHP workers take time.