You can change the default Magento admin URL from the Magento admin panel or by using server sides commands.

With Breeze, you can change the Magento admin URL right from the platform.

Changing Magento Admin URL from Breeze Platform

Follow the steps to change the admin URL of your Magento store:

Step 1: Login to your MyBreeze Platform

Step 2:
Select a Company you like to work on

Step 3:
Click on the 'Sites' to open the site list
Step 4:
Open the 'Store' you like to change URL
Step 5:
Click on the 'Access' on the left panel
Step 6:
Click on the Pencil icon beside the admin URL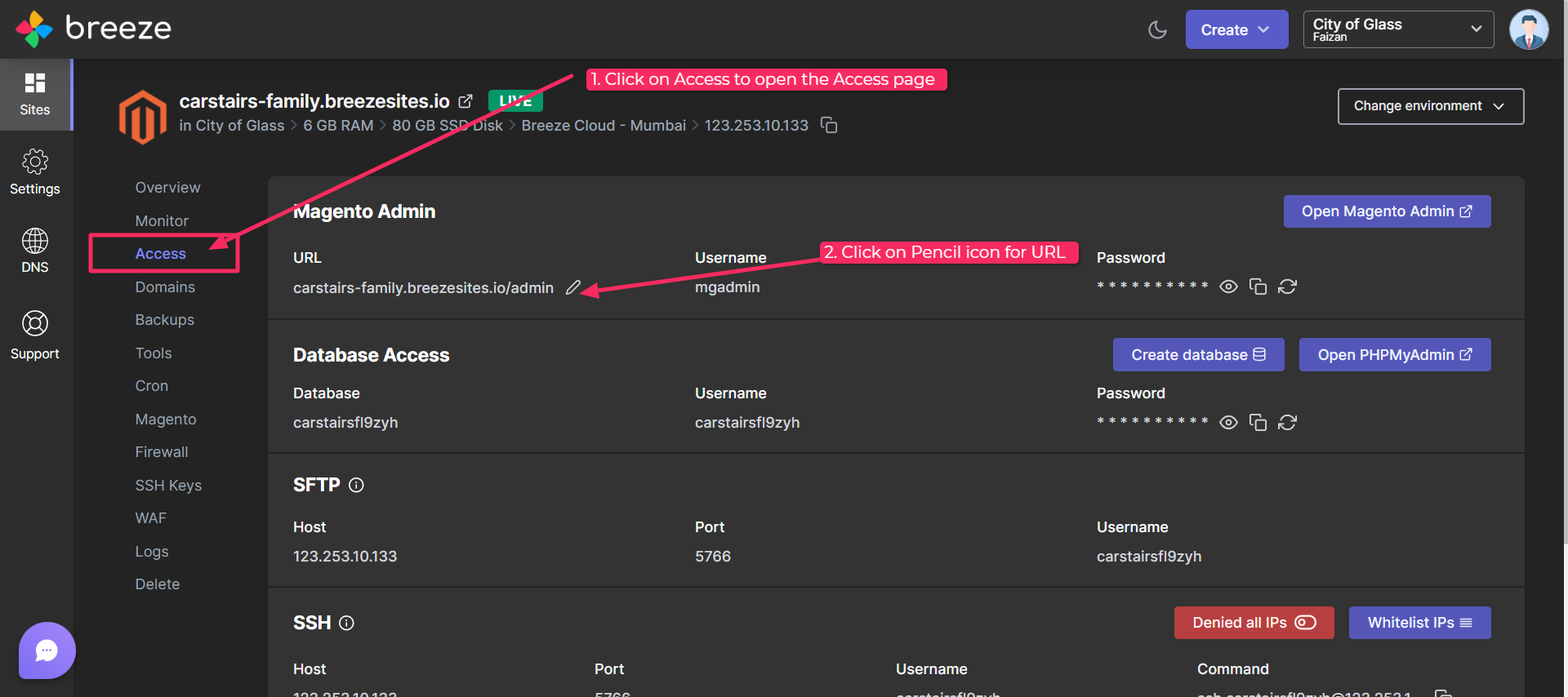 Step 7:
Enter the URL you like in the pop-up box
Step 8:
Click on the 'Save' to set the new URL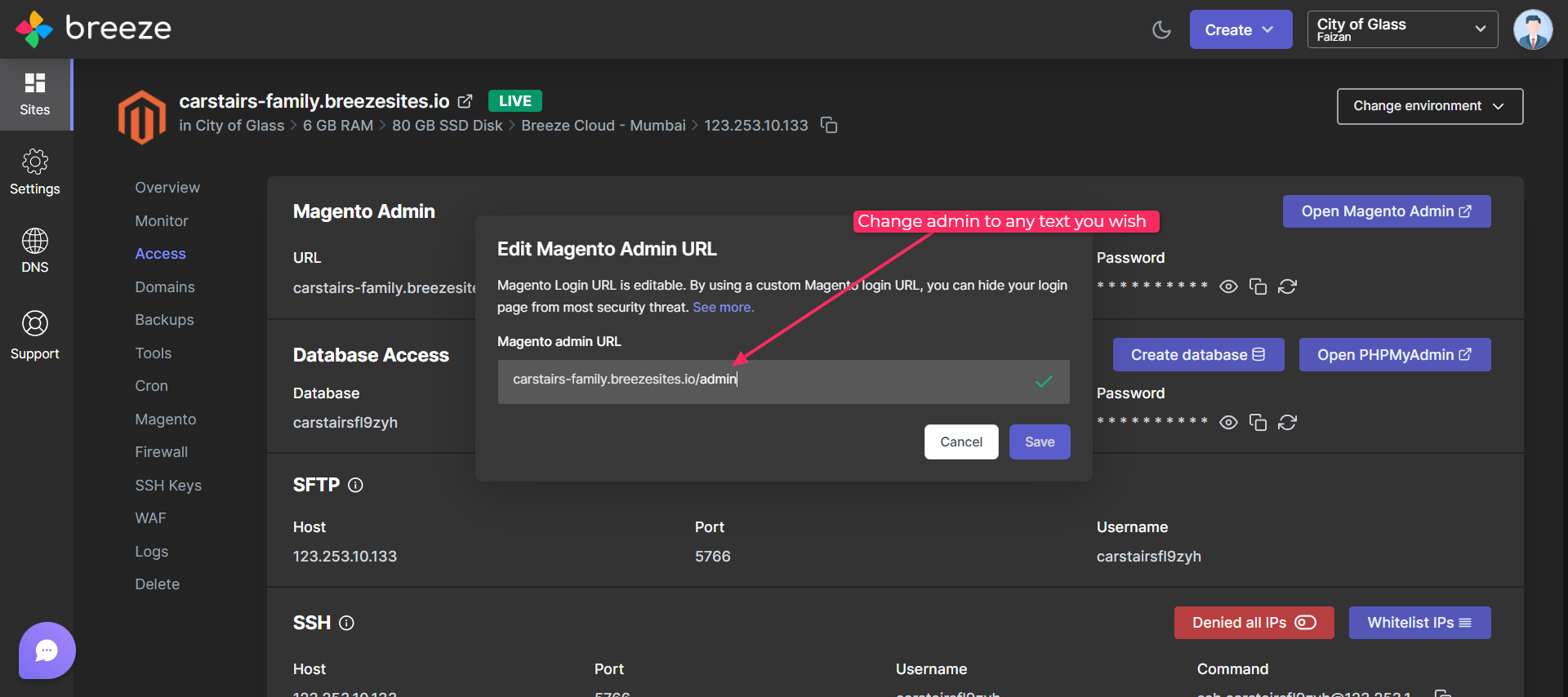 The Magento admin URL has changed successfully.
Click on the 'Open Magento Admin' button to open the Magento Admin page to see the new URL loading.