There are two ways to increase the storage for the store in Breeze.
Upgrade the plan

Take Storage Add-on
Upgrading the Plan
If your store's storage requirements is increasing, it is a sign that your store is growing. You are adding more content, products, and files to the store.

Steps to upgrade the plan: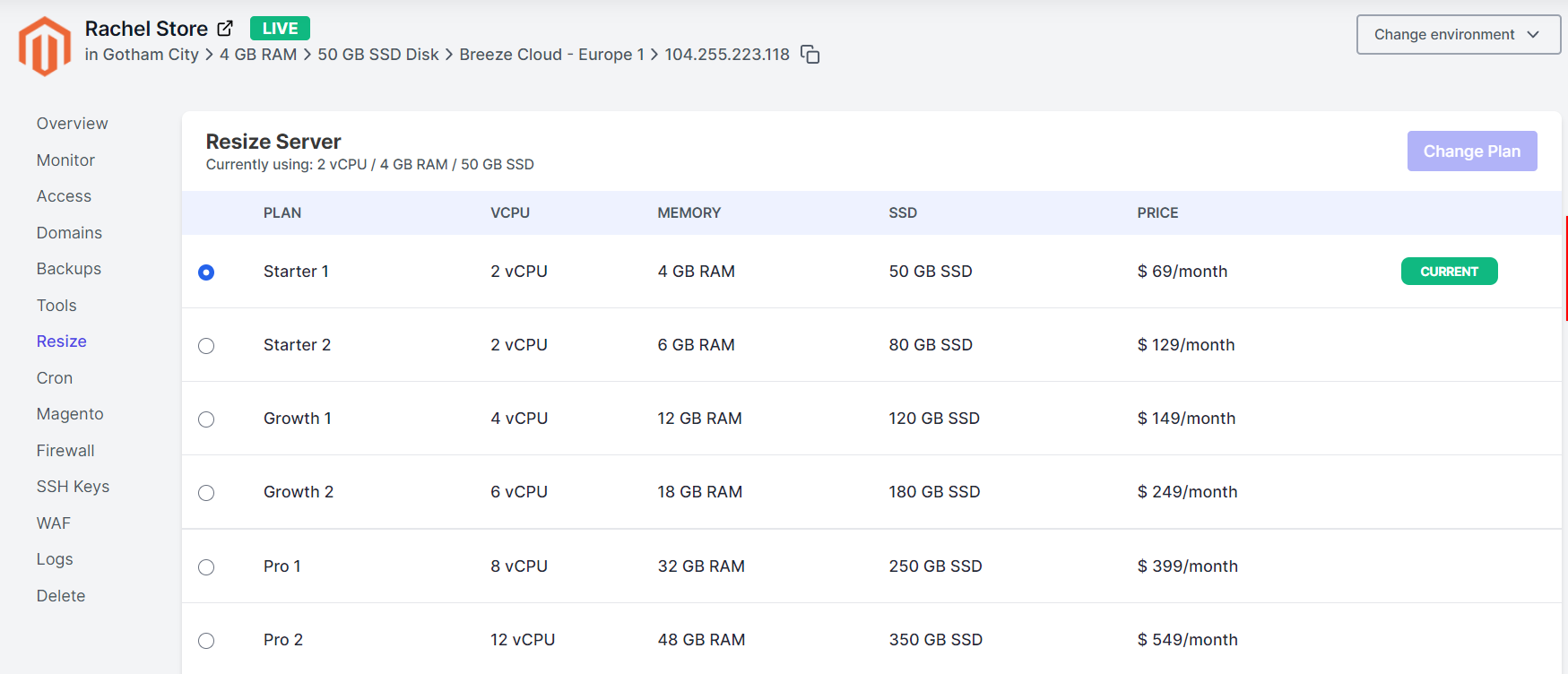 From here, you can change your plan. It will take several minutes and your store will be up all the time.

More bandwidth, CPU, memory and CPU will be added to your plan.
Take Storage Add-on
If you only want to add some storage to the store, you cna do so by taking our storage Add-On.

It is $10 / GB / Website / Month. 10 GB will be added to your store instantly.
For the add-ons, raise a ticket. You work will be done by our friendly support.