Do you have more than one domain name for one website?
Usually, large shoppers or organizations have multiple domains names, but they all point to one primary domain, i.e. their website.
Domain aliases are different from sub-domains.
A domain alias is an additional/alternate domain name created for the primary domain of the website. It is similar to multiple front doors used to reach one location. The advantage of having domain alias is that they could be used for emails, or in house activities, planning, staging, or anything. They do not affect the live website in any way.
You can add multiple domain name corresponding to the primary domain from the Breeze platform.

Adding Additional Domains

Follow the steps to add a domain alias from the panel:

Step 1: Login to your MyBreeze Platform

Step 2: Select the Company you like to work on


Step 3: Open the Store you want to work on

Step 4: Click on the 'Domains' from the list of options (Left)

Step 5: Click on the 'Add Domain' button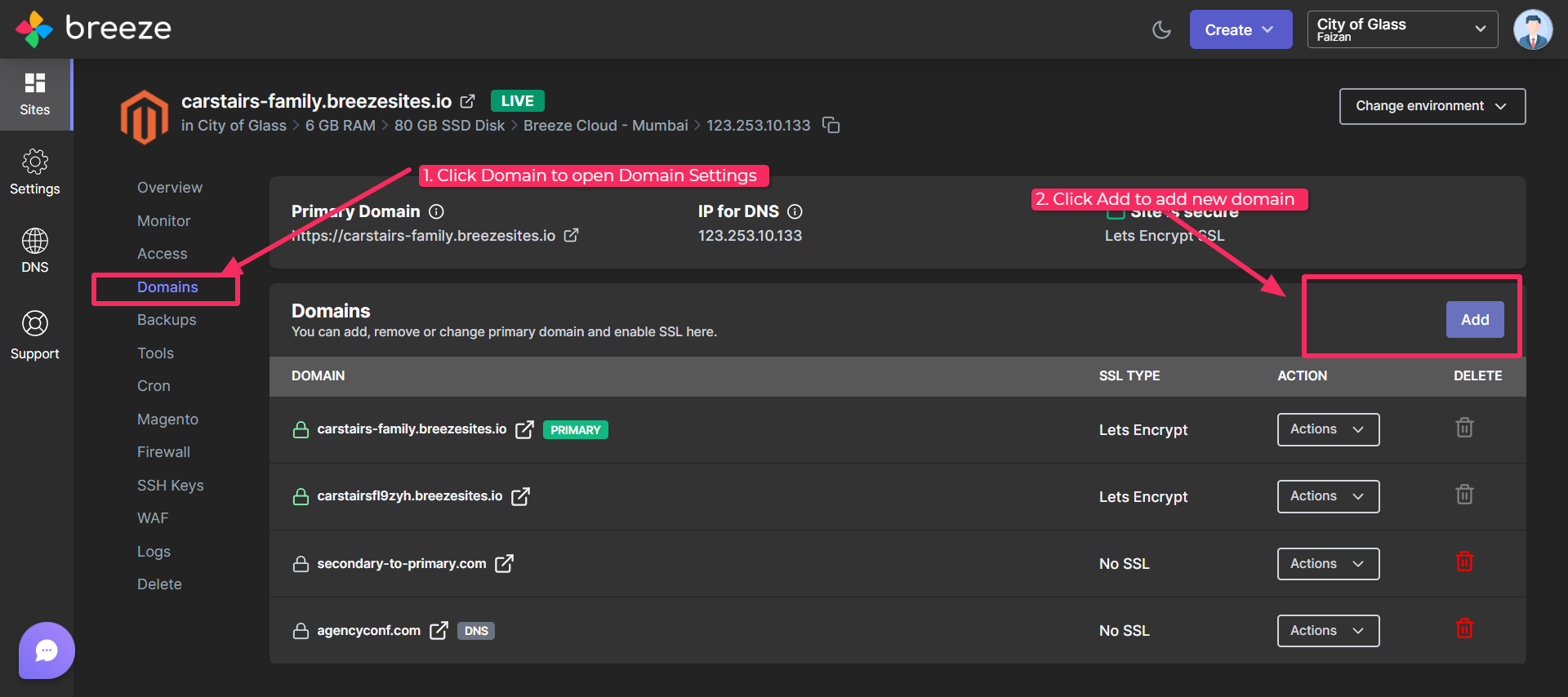 Step 6: Add the domain into the pop-up box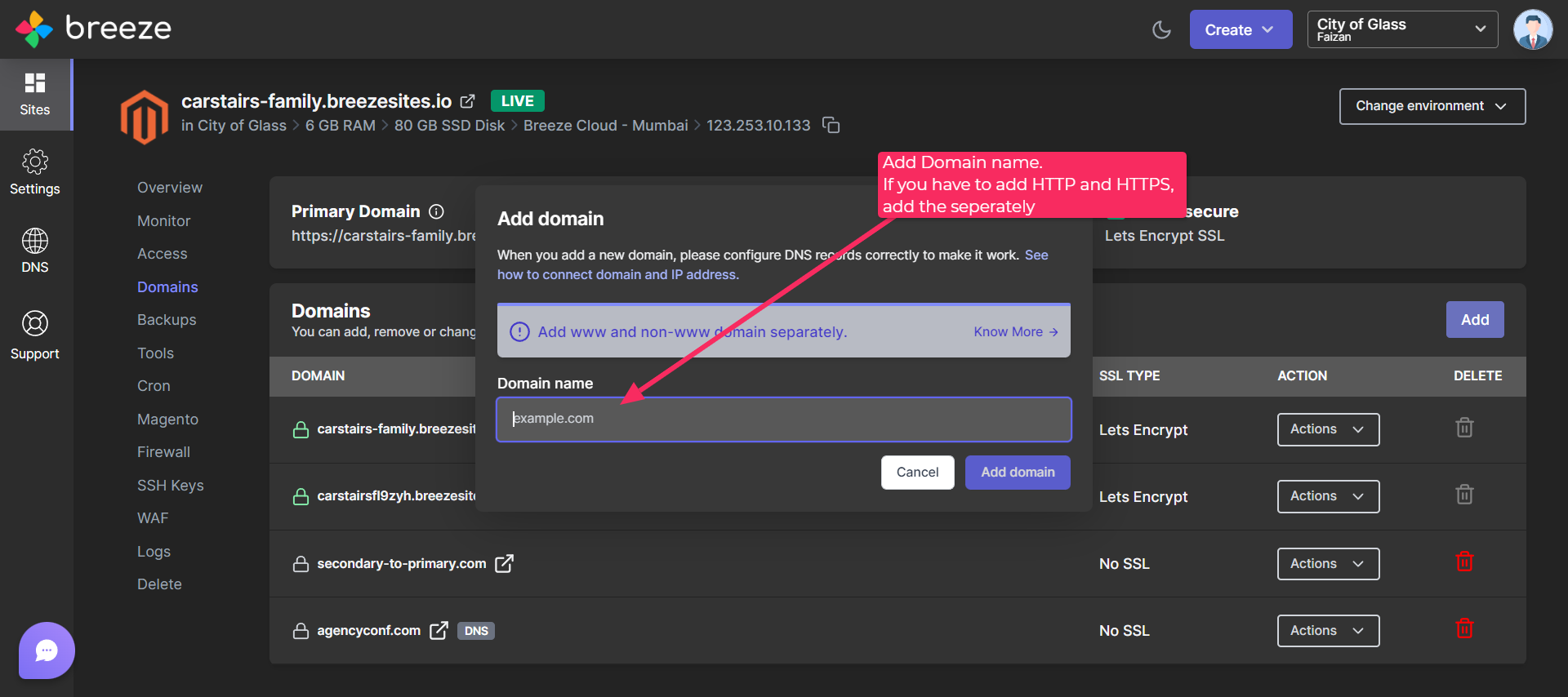 The DNS of the primary domain and the alias domain must be set up correctly to make them work. Add the www and non-www domain separately.
Learn the difference
.
How to Delete Additional Domain?

Click on the delete icon in front of the domain name to remove the domain alias.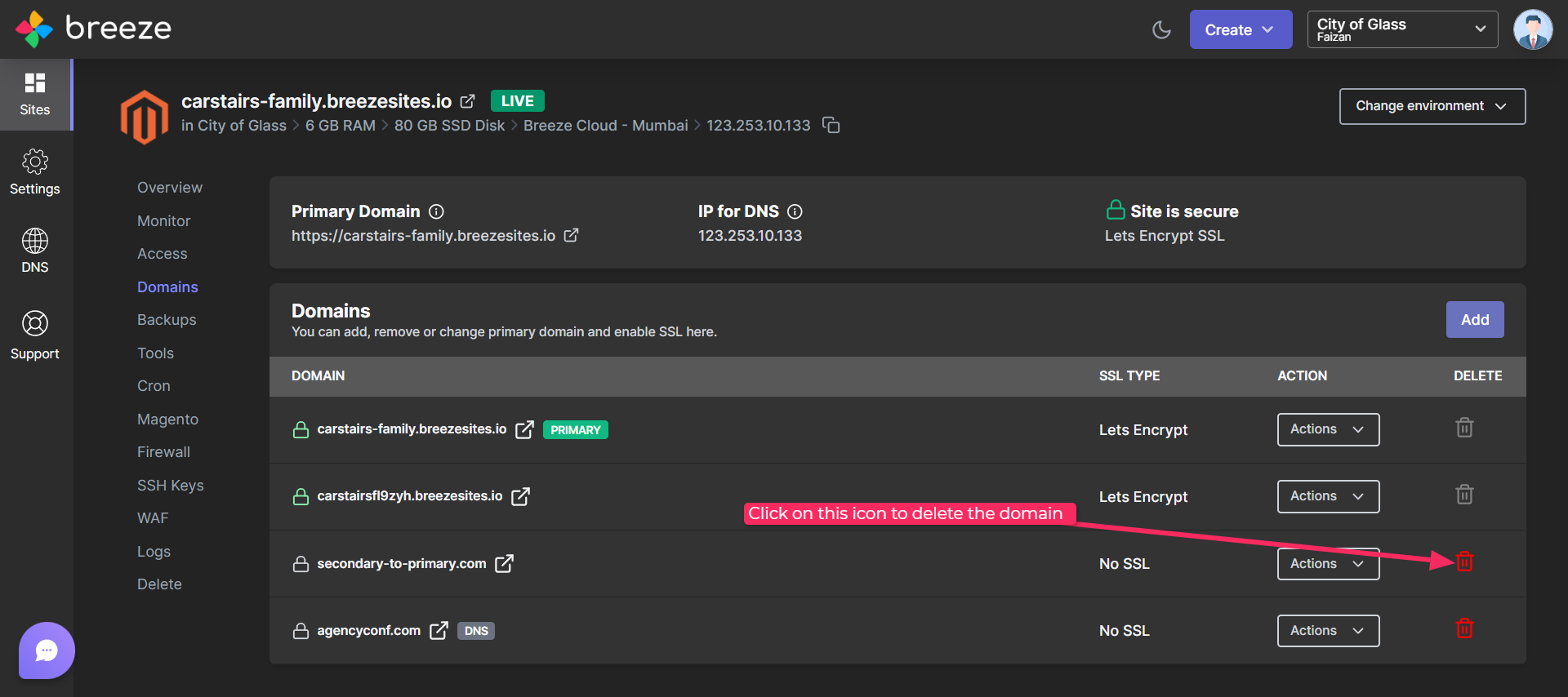 How to Set a new Primary Domain?
You can turn any additional domain into the primary domain.
Click on the Action and select 'Make Primary Domain'.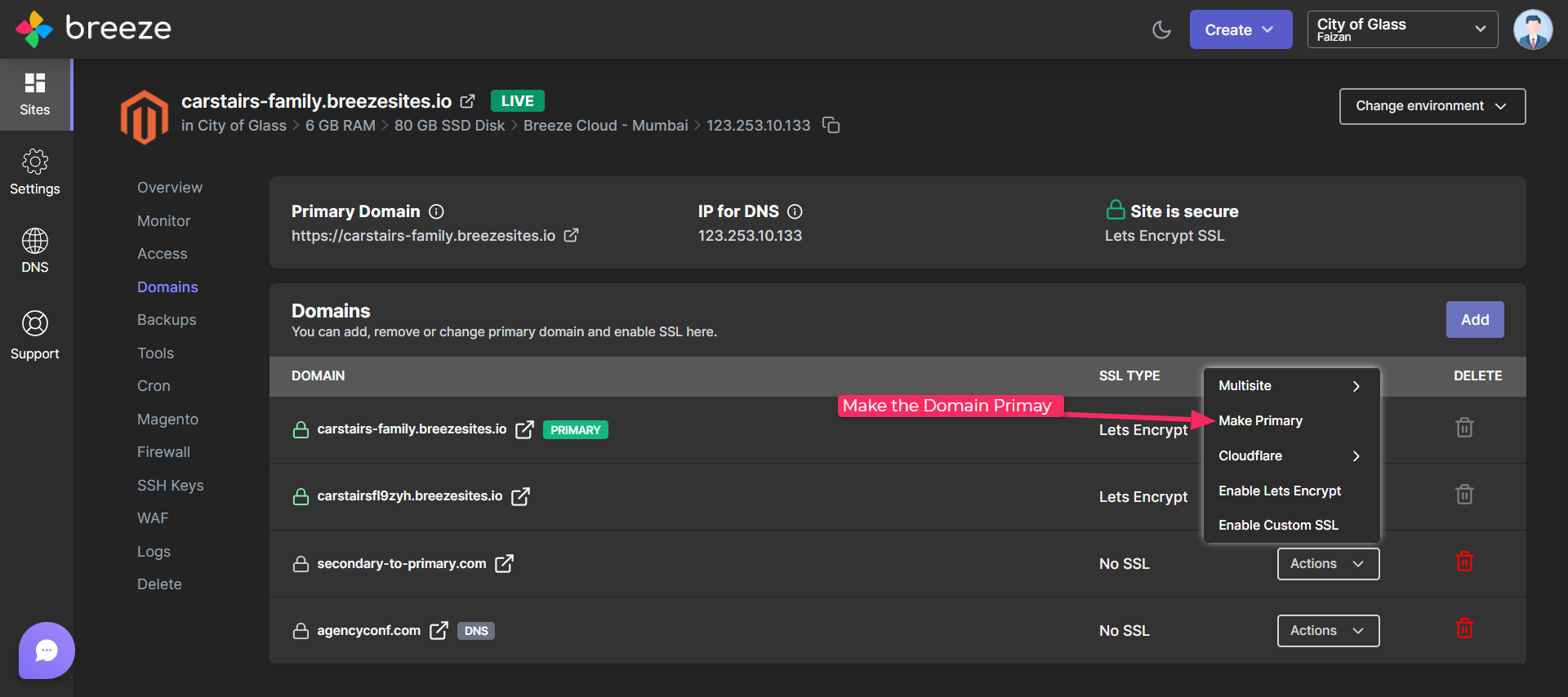 Also, the added domain is SSL-less by default. You can enable Lets Encrypt SSL to the domain or add any third-party SSL.