Cron is a time-based job scheduler in Unix-like computer operating systems. It is used to run tasks at certain times or dates. A user creates a crontab, a configuration file that describes the task and the schedule. Cron is a powerful tool which is configured by the user so that automated tasks can be executed regularly without requiring human intervention. It is a very useful tool for daily scheduled jobs, tasks and activities.
Breeze platform offers Cron utility inside the dashboard.
Adding a Cron Job:
Follow the steps to add Cron jobs:

Step 2: Select the Company you would like to work on


Step 3: Click on the 'Sites' to open site list
Step 4: Open the 'Store' from the list

Step 5: Click on the 'Cron' from the left panel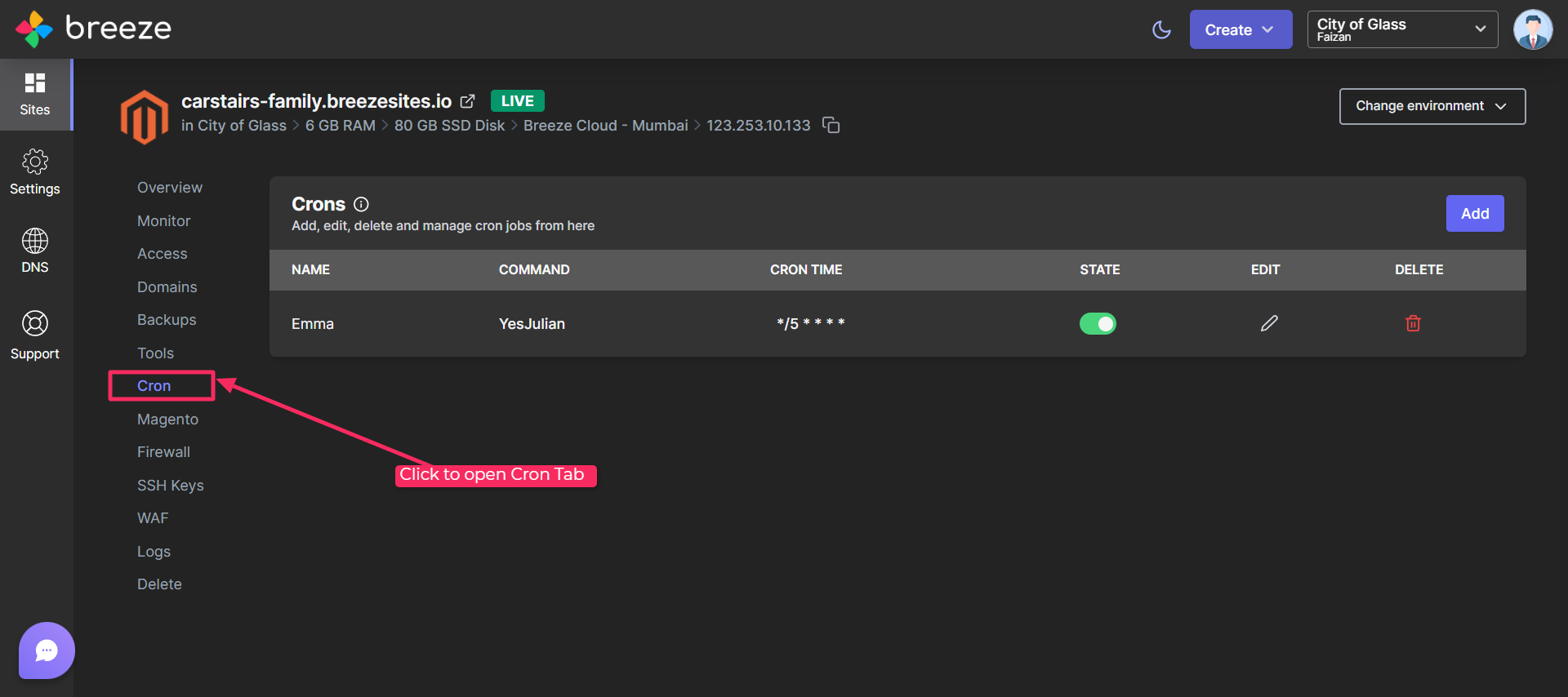 Step 6: Click the 'Add Cron'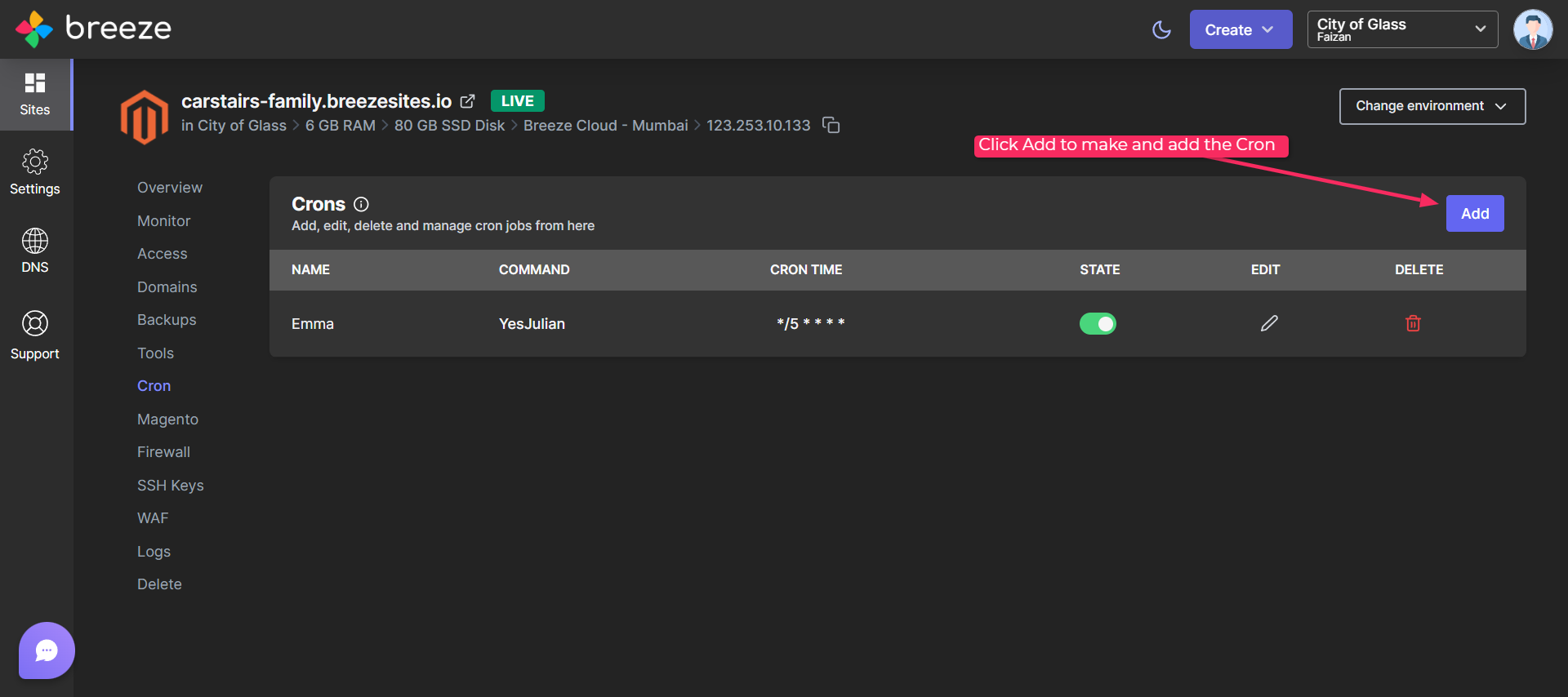 Step 7: Fill the pop-up box and create a new Cron job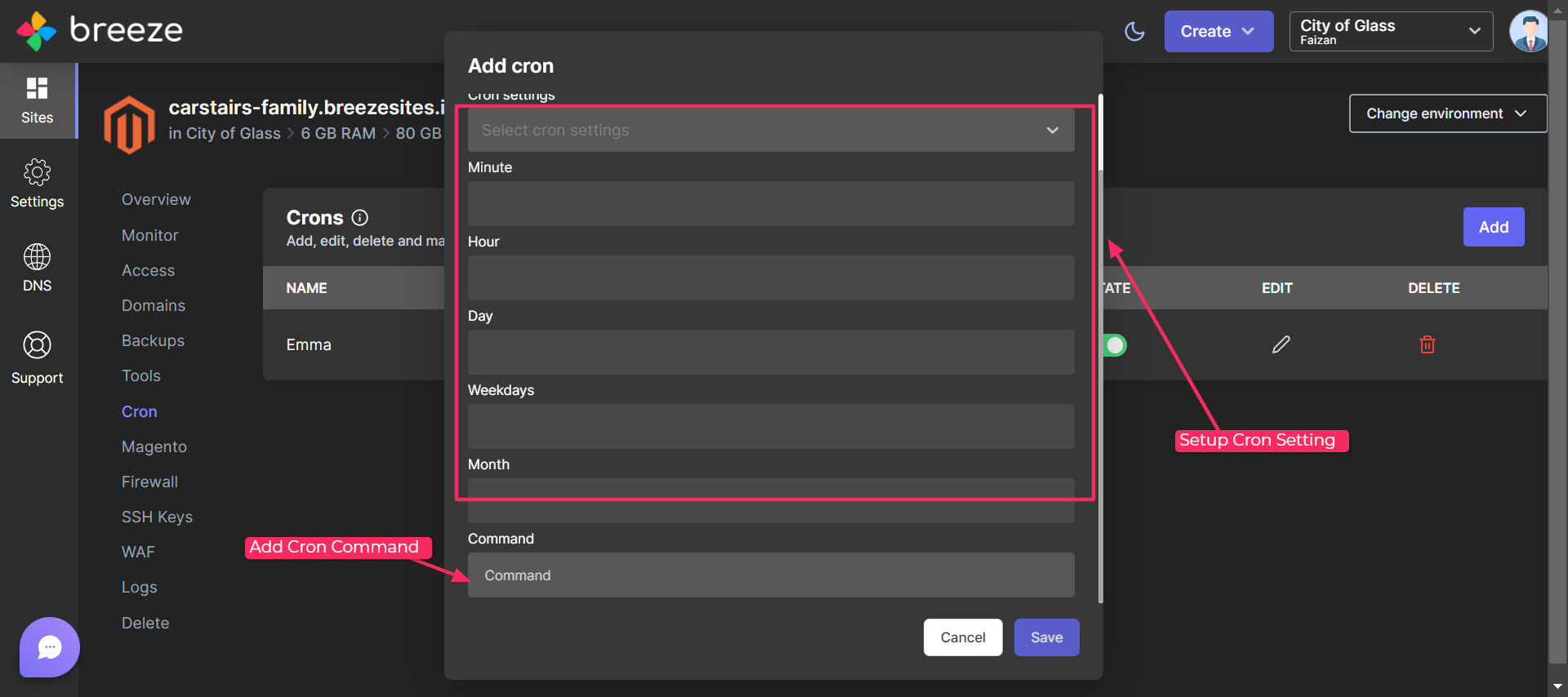 You can add any number of Cron jobs from here. If you want to edit or delete the Cron job, you can do it from here.