Breeze accepts all credit cards and uses Stripe for billing. Your card information is completely secure.

Adding Credit Card to Breeze
Follow the steps to add credit card to Breeze:

Step 1: Login to your Breeze Platform

Step 2: Select the Company you like to work on


Step 3: Click on 'Sites' to open the site list

Step 4: Open the site you want to work on

Step 5: Open the Setting from the Left side panel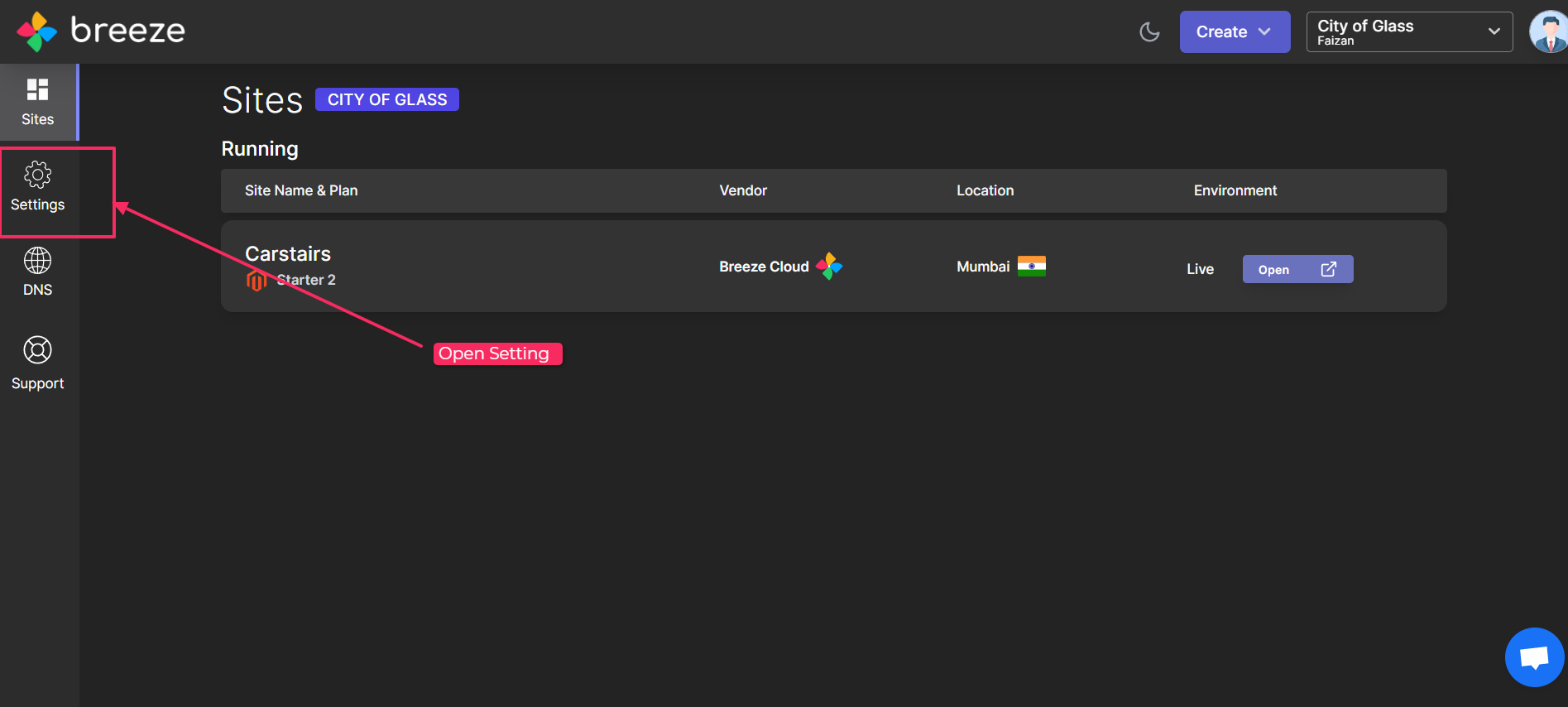 Step 6: Click on the Company to open the Company setting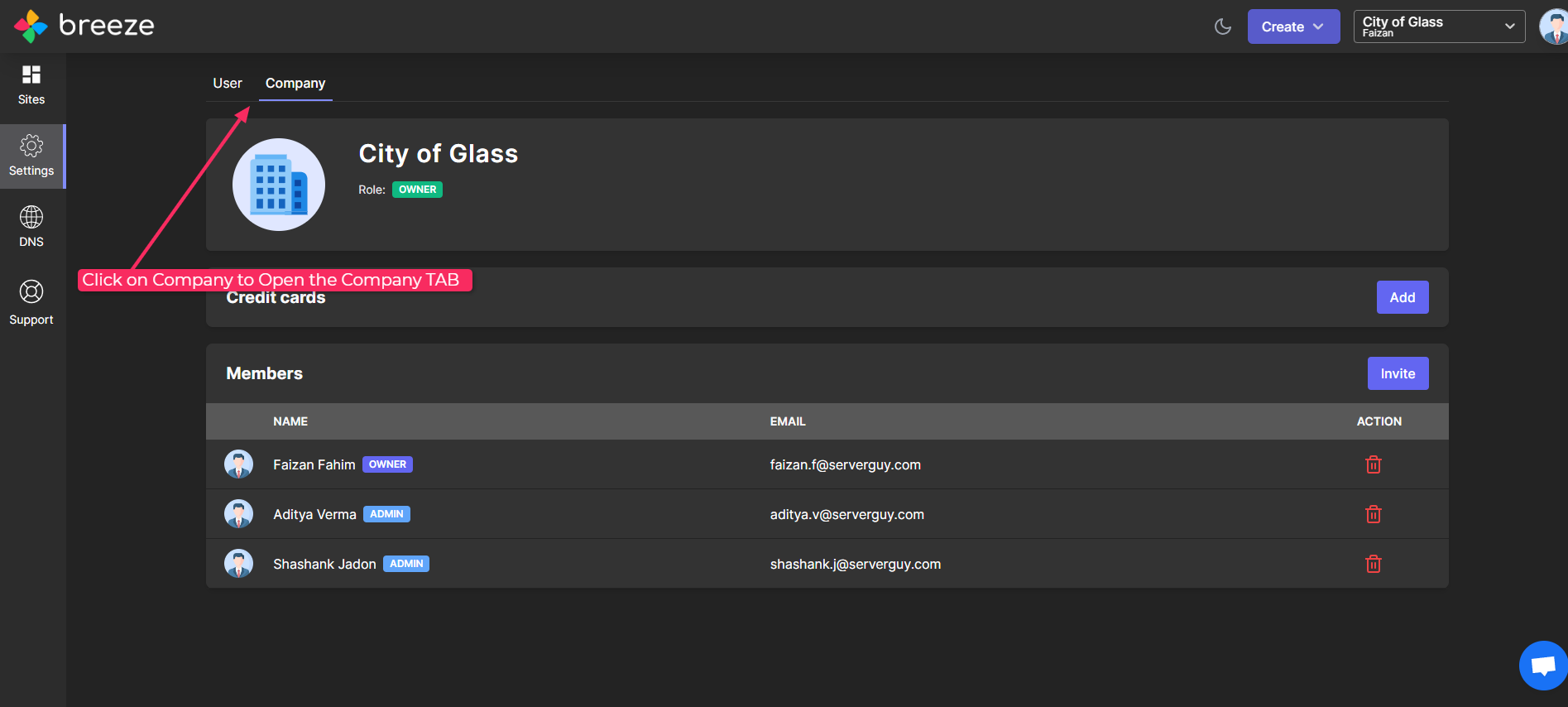 Step 7: Click on Add button to Add the Credit Card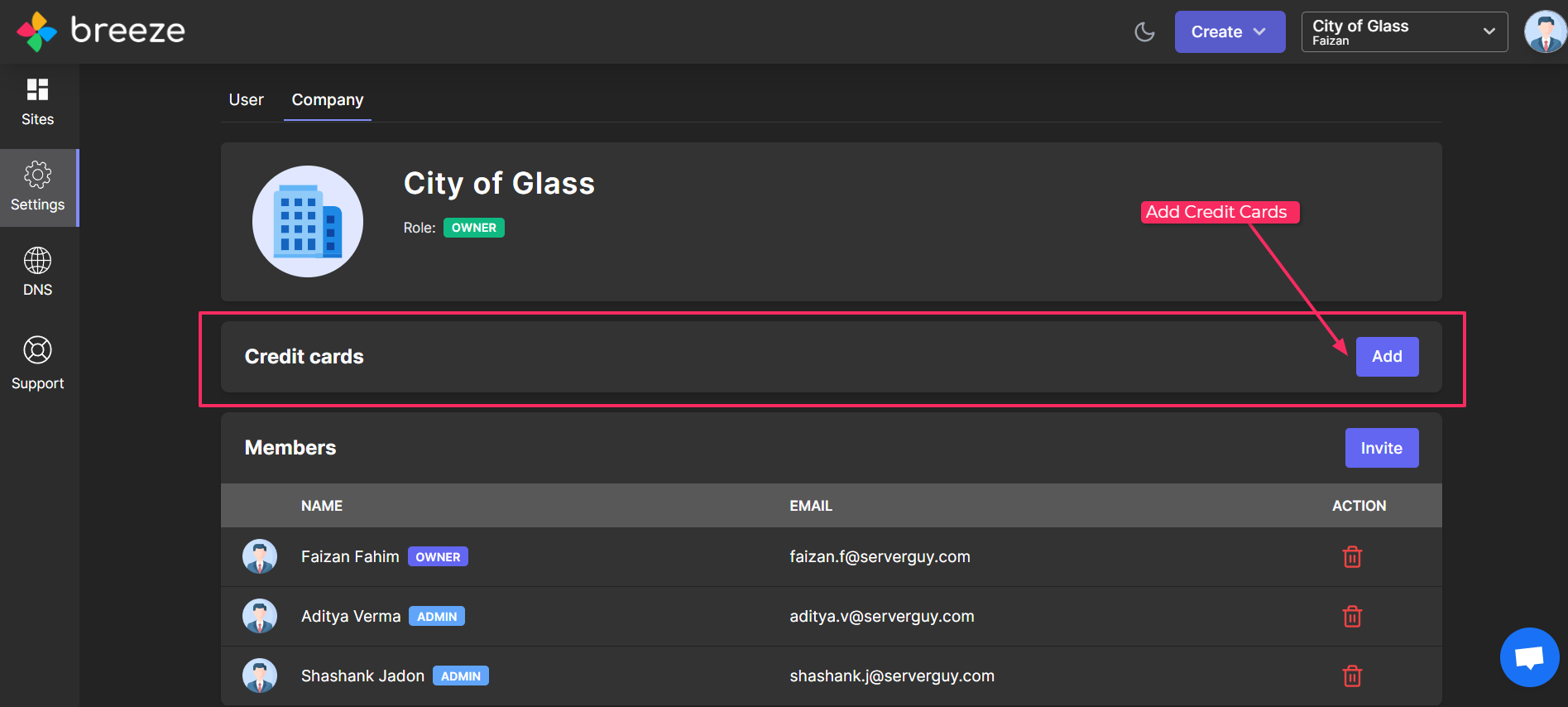 Step 8: Add the Card Details in the Box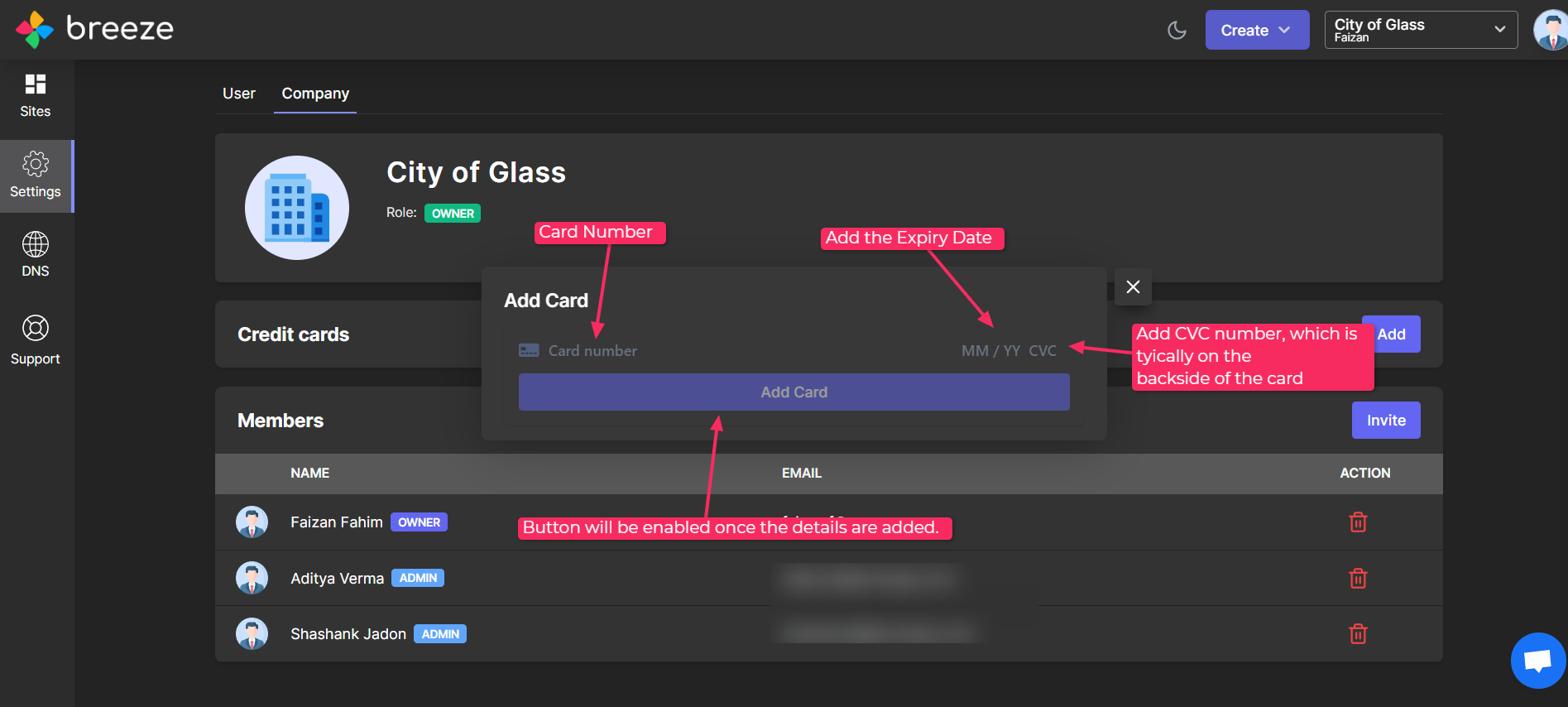 That's it. The card is successfully added.

Keywords: Billing, Credit Card, Card, Add Card, Add Billing, Add Plan, Change Plan, Credit